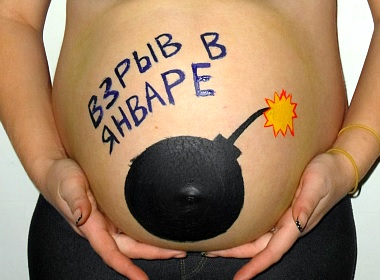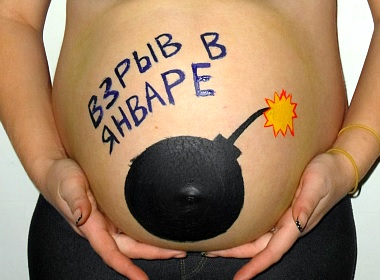 Pregnant Russian women may be fined if they smoke cigarettes or drink alcohol, or even attempt to buy such goods in a store. The idea is incuded in a new draft law prepared by the member of Legislative Assembly of St. Petersburg's region Vladimir Petrov, according to RIA Novosti.
The law that would see pregnant women fined for touching alcohol or cigarettes
As a punishment, the lawmaker suggested a fine of 4,000 to 5000 rubles (US $65-81) as well as a placing the law-breakers under preventative supervision.
An explanatory note to the bill suggests that in case a tobacco or alcohol seller doubts the pregnancy of a woman buying such products, he is required to demand a document signed by her doctor proving that she is not pregnant.
Tobacco and alcohol vendors who do not comply with these requirements should also be fined, the new draft law prescribes.
Imagine how it would work: any woman should constantly carry with her a document from her doctor, which she obviously needs to update often (how frequently? Every month?) to ensure it's up to date, and show it on demand of any cashier, just like people now are obliged to provide a proof of age when purchasing alcohol. This is such a great idea, we can't wait for law-makers of St. Petersburg region to make it a reality.
We love how Russian lawmakers treat pregnant women like underage teens. In fact, they should go further. Any man purchasing alcohol or cigarettes should be required to provide a notarized declaration he would not have unprotected sex and is not currently attempting to make his wife pregnant in the coming weeks, because, as we know, it's also the father's health that contributes to potential deceases in the offspring.
What do you think?