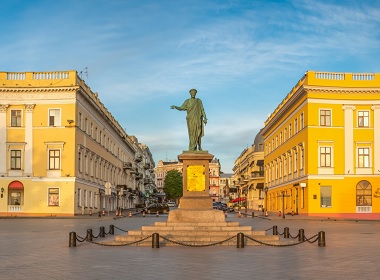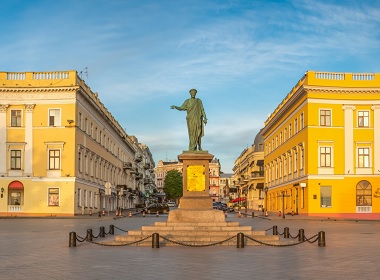 Ukraine's demographics disaster isn't changing for the better, experts warn. Experts from UN believe that if current trends continue, by 2050 the country's population will drop to 36 million from the current 42. That's the level of 1950s.
Ukraine: Top 5 in the world by death rate
Neighbouring countries of the African continent, Ukraine is in top-5 in the world by the level of deaths to 1,000 population.
The leader Lesotho has 15 deaths to 1,000 people, while in Ukraine the numbers are around 14.7-14.9, KP.ua reported.
Even in Belarus the death rate is 13.2 and in the USA it's 8.2.
According to the Ukrstat, the government's statistics body, there were 584 thousand deaths to 397 births. In 2015 it was 595 thousands of deaths to 412 thousands of births.
Specialists evaluate the situation with births vs. deaths in Ukraine as catastrophic. Population increase requires fertility rate of 2.3, while in Ukraine it's half of that.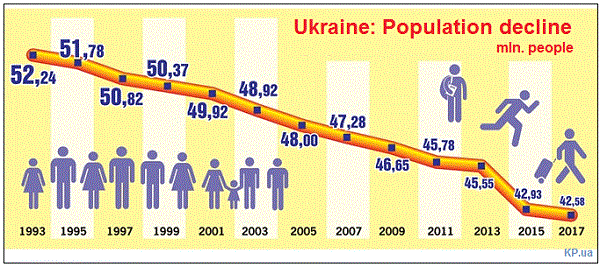 Emigration
Officials admit that about 5 million of Ukrainian citizens are working abroad and sending money home. Experts warn that the actual number could be as high as 8 million.
Poland and Russia are the two countries that host most of Ukrainian labour migrants.
Poland plans to make obtaining work permits for Ukrainians even easier, as well as allow them to start their own companies.
Czech Republic plans to offer special conditions for Ukrainians as well. The government already announced simplification of getting a job permit in the country. The average wage in Czech republic is 1,400 Euro per month, while Ukrainian workers only earn around 270 Euro — 5 times less.
"Ukraine is already experiencing shortage of workers, and soon there will be nobody to work," exclaims Natalia Michkovskaia from KP.ua. The number of Ukrainians of the working age (15-64) dropped from 32 to 28 million in the period from 2013 to 2017. All in all, it's probably only 50% of the country's population that is capable to work, KP suggests, which would give around 21 million potential employees.
Most Ukrainians working abroad are under 35. It is also the younger labour migrants that try to settle down in the country where they managed to find a better job than was available for them at home.
While the government officials happily celebrate the growth in wages (4 years ago Ukrainians earned less than USD 200 per month) and say they believe that labour migrants will come back home soon, truth is that it's not only wages that draw locals abroad. "There are many young people who lived (studied or worked) in Europe for some years, and now they simply cannot live differently," Michkovskaia concludes.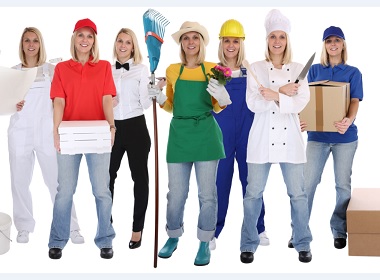 Read also: