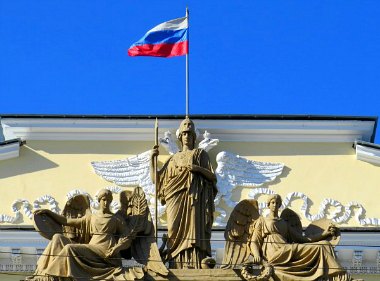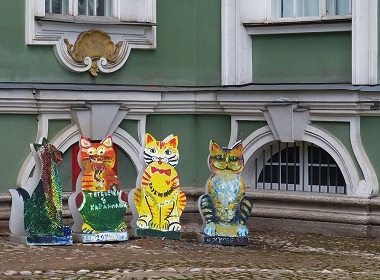 Travel search engine Momondo published the list of the most popular Russian cities among foreign tourists in summer 2016.
Moscow has always been the most popular city in Russia among foreign visitors. This summer is not an exception. Moscow became the hottest destination in Russia for travelers from abroad.
But how many Russian cities except Moscow and Saint Petersburg can you name?
If you didn't know, the country has around 1100 cities and more than 150,000 villages and towns. There's plenty that makes Russia interesting and different from other countries besides vodka, matryoshka, and balalaika. Any tourist would find something fascinating in the country, from great business centers to quiet and peaceful pastoral landscapes.
So, what are the other Russian cities that attracted foreigners this summer?
Most popular Russian cities to visit among foreigners
As it has been said, the majority of travelers prefer to visit Moscow. And their numbers are definitely growing. This summer the absolute number of tourists visiting Moscow has increased by 39% as compared to the same period of the last year, Lenta.ru reports.
Top 10 most popular cities among overseas visitors:
Moscow
St. Petersburg
Simferopol
Novosibirsk
Krasnodar
Omsk
Yekaterinburg
Irkursk
Rostov-na-Donu
Sochi
St. Petersburg is the second most popular destination among the tourists from foreign countries. The number of visitors has grown by 12% this year, according to the Momondo research.
Simferopol (Crimea) is the third popular city among foreign tourists. It has also gained its popularity among the visitors from abroad. The number of visitors has increased by 12% as compared to the last summer.
The top 5 also includes Novosibirsk (Siberia) and Krasnodar (South of Russia). The number of foreigners visiting these cities has increased by 25% and 28% respectively in 2016.
Omsk (Siberia), Yekaterinburg (Ural region), Irkutsk (Siberia), Rostov-na-Donu (a port city in the South) and Sochi (South) close the top 10.
Where foreign tourists come from
Momondo experts also have found out where Russia's international tourists come from.
It turned out that the majority of them come from Germany this summer. The number of German tourists has grown by 72% since 2015.
Russia has always attracted lots of visitors from China. But this summer the number of Chinese tourists decreased by 19%.
Americans are in the third place in the rating. The number of tourists from the USA slightly dropped this year (by 6%).
According to the research, Russia attracted lots of tourists from Denmark, Great Britain, Sweden, Norway, Spain, Italy, and Ukraine.
However, the number of visitors from Ukraine dropped in half (-49%).
At the same time, Russia has increased its popularity among travelers from the UK. The number of tourists from the Great Britain nearly doubled this year.
Would you like to see this mystery land with a free local guide? It could happen easily if you meet a nice Russian woman on Elenasmodels.com. Combine fun with exploration and discover why so many men state that if you have been with a girl from the former Soviet Union, you will never go back to dating local women!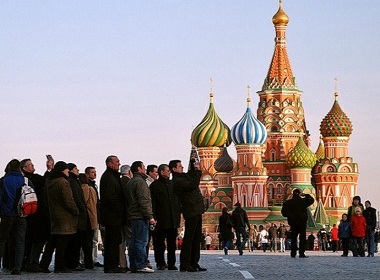 Read also: