The list of most popular airlines in Ukraine has been revealed. The number of flights in 2017 increased by 27.5% as compared to the previous year. Over 10.5 million passengers travelled by air in Ukraine in 2017, Finance.ua reported.
Popular companies to travel to Ukrainian destinations
This is what top-10 looks like:
Ukraine international airlines: 57,205 flights
Turkish airlines: 27,606
Belorussian airlines Belavia: 14,537
LOT Polish Airlines: 12,756
Wizz Air Hungary LLC: 8,832
Wind Rose: 8,162
Pegasus: 5,825
Air Moldova: 5,527
Azur Air Ukraine: 4,607
Austrian Airlines: 3,751
Ukraine International lead the rating with over 57 thousands flights. It conducted more than twice as many flights as its closest competitor, Turkish Airlines.
The data was provided by the Ukrainian State Air Traffic Services Enterprise (UkSATSE).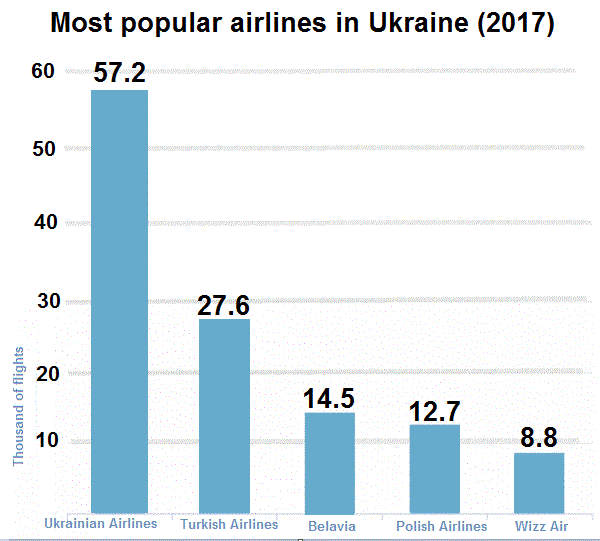 It was reported earlier that Irish low-cost Ryanair will resume flights to and from 2 Ukrainian cities, Kyiv (Kiev) and Lviv (Lvov), in fall 2018. In 2018 this airline may join the top carriers in the region. Routes to Odessa are also in demand.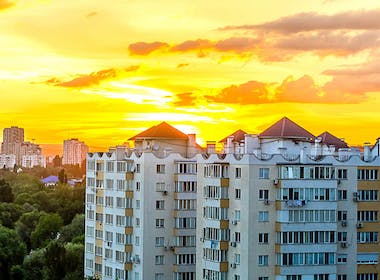 Read also: