Recently we reported on the fact that for the majority of Ukrainian employees US$800 a month would be a dream salary. However, not all Ukrainians have such modest expectations.
Visitors of the financial portal Finance.ua require 2 thousand US dollars monthly to feel happy, the online survey revealed.
People interested in financial news need more money to be happy
In 2017 survey among job-seekers by Ukrainian employment portal Rabota.ua the majority of respondents said that earning 800 US dollars monthly would be a dream come true.
But Finance.ua got different results when asked its users a similar question. The expectations of financially savvy are 2.5 times higher than those of job-seekers.
41% of its users said they needed $1,880 to 3,760 to feel happy.
Further 31% would be satisfied with the monthly income of $940-$1,880.
12% of Ukrainians interested in financial updates would be content living on $376-$752.
Nearly the same share of readers (13%) have much higher expectations: They want to get an income stream of over 37 thousand dollars monthly.
3% of respondents nonchalantly stated they would be fine with just the minimum wage, which is at the moment 3,200 hryvnia per month ($120).
In total, 4646 respondents participated in the online poll.
The average monthly wage in July 2017 in the country was $276.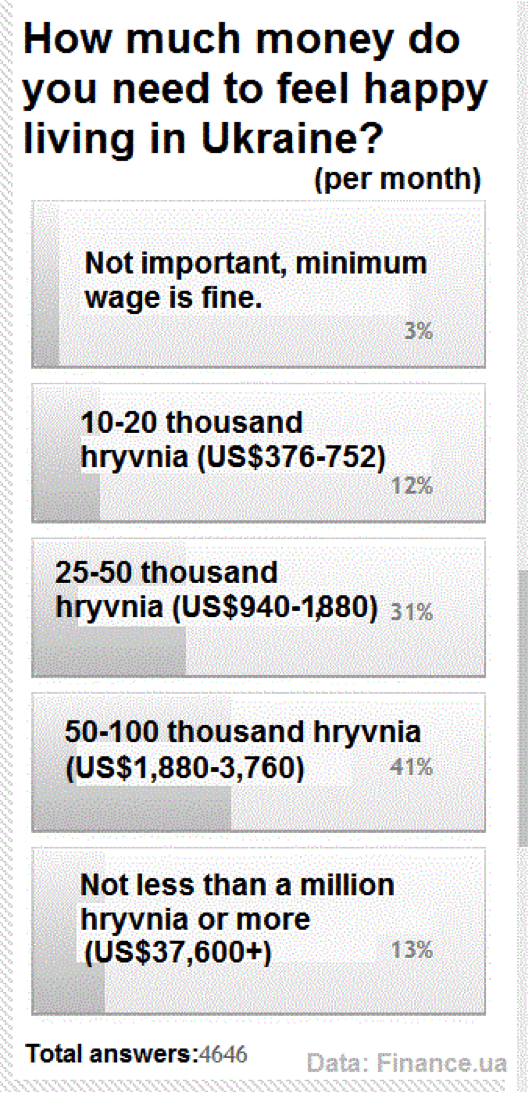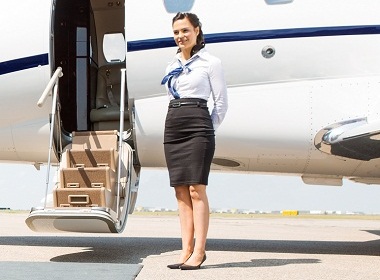 Read also: