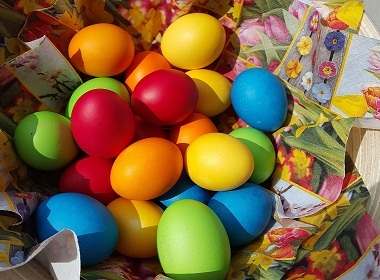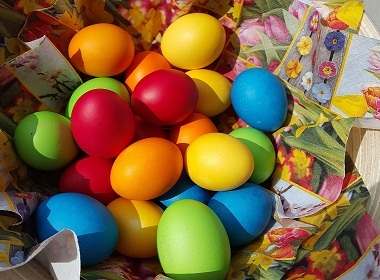 Today is Russian Easter day, called "Paskha" (pas-khah). In 2016 Orthodox Easter falls on 1 May, which is also a public holiday in Russia, "Labour day".
Painted chicken eggs, as opposed to chocolate eggs in western countries, are the emblem of the Russian Paskha.
Read how Russians celebrate Easter here.
Orthodox Easter
Most Russians are not deeply religious but even the ones who are not practicing believers usually consider themselves Orthodox Christians.
(See also: Just how religious are Russians?)
Ukrainians also celebrate Easter on the same day.
If you are communicating with ladies from Russia or Ukraine, it would be appropriate for you to send a short Easter greeting. Even if she is not religious, she will be pleased you actually paid attention to her country's customs.
You can also send a greeting to all ladies you have been talking to through your personal blog.
Victory Day 9 May
The following weekend Russians celebrate another important holiday for them, Victory Day. It relates to the date of German capitulation in the World War 2. The holiday is celebrated on 9 May.
This year some companies will close from 1 May to 9 May, giving a short vacation to their employees. Some people travel locally during the holidays, others go overseas to a warmer climate.
Some Russians will spend their days off on their country side plots where they grow vegetables and berries, planting seedlings. The number of Russians who grow their own food has increased sharply in recent years, following the economic recession. Last year 46% of Russian reported to be growing their own food for home consumption.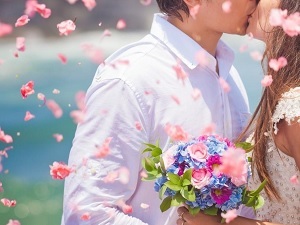 Read also:

Share this article