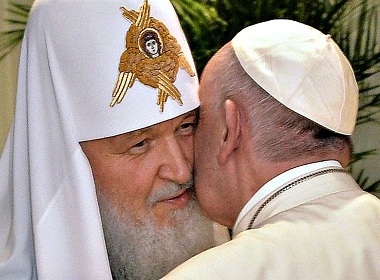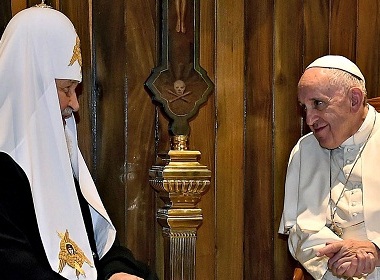 Pope Francis met with Russian Orthodox Patriarch Kirill in Havana, Cuba, last Friday. Russian Christian church and Catholics split nearly 1,000 years ago.
The meeting is historical due to Pope seen as a leader of western Christians, and the Orthodox Patriarch as the supporter of eastern block of countries, formerly uniting Soviet Union republics and their allies.
The two leaders spoke as "brothers" and embraced each other. The unity between Christians is the goal about which they seem to agree. The bishops expressed the positive desire to work towards defending "Christians around the world" against genocide.
The bishops acknowledged that the division between eastern and western brunches was inherited from old times and articulated their concern for Christians in Middle East and Africa, who are victims of prosecution due to their religious faith.
The bishops hope that people of different religions will be able to live in peace and harmony. Ukraine was also mentioned during the talks. "Constructing peace" and "social solidarity" were named as the means to reaching a solution in this region.
The meeting was set up on the grounds of Havana's International Airport and lasted over 2 hours.
Pope Francis made a special stop in Havana on this way to Mexico to enable the meeting between two religious leaders.
The experts are rather apprehensive about perspectives of the actual unity between the divided Christian brunches, Cruxnow reports. Besides, Ukrainian Orthodox Church recently separated itself from the Russian Patriarchy, which makes for another obstacle.
In any case, it's a significant and positive development for Catholics and Orthodox Christians around the world.
"Finally! We are brothers," Pope Francis exclaimed when meeting the Russian Patriarch.
By sighing the joint pledge the two spiritual leaders did more than generations of clerics before them.
The great East-West theological split may have a chance to be overcome in 21 century, after a 1000-year division.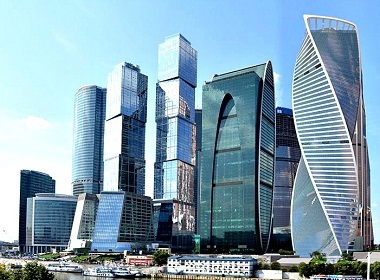 Read also:

Share this article