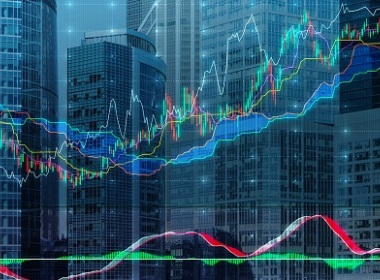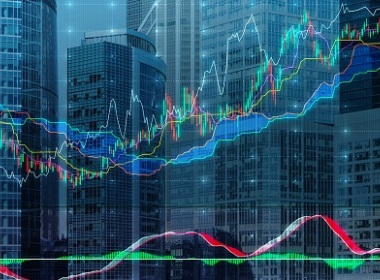 Russia enters 2016 with poorer citizens, budget deficit, and a significantly slower economy as compared to the year before, according to experts. The results of 2015 demonstrated that devaluation is not a panacea for economic growth and the state cannot always save the day. However, Russians have learned to save, and it may give the country a chance for a long-needed modernization of the manufacturing sector, local analysts believe.
2015 Results for Russian Economics
2015 inflation in Russia ended on the level of 12%, Lenta.ru reported. The US dollar rate has increased by over 16%, calculating from the official rate by the Russian Central Bank.
By 31 December 2015 US dollar reached the rate of 73 rubles, almost breaking the record of 2014 "Black Tuesday". Despite warnings by Russian ex-President Dmitry Medvedev, those who invested into American currency didn't lose. However, 63% of respondents to a survey by FOM.ru consider a strong ruble more useful for the economy.
Almost the same percentage of citizens had to change their consumer preferences and opt for cheaper food and goods, as evidenced by surveys of the Russian Public Opinion Research Center.
The National Agency of Financial Research states that 60% of Russian citizens have limited savings that could allow people to survive for only 3 months.
In other words, exploiting the economic benefits of devaluation is not an easy task. According to the Ministry of Economical Development, Russia's GDP came down by 3.8% in 2015, and unemployment increased by nearly 11%.
At the same period Russia's governmental Reserve Fund decreased by 20%, which is more than 1 trillion rubles. If the state had benefited from ruble plummeting at the end of 2014, the advantages would have been long gone, analyst Alexander Birman states.
Pensions had to be indexed in 2015 twice, in February and April, due to inflation. The expenses to balance payments by the Pension Fund exceeded 800 billion rubles. In 2016 retired Russians are going to get another 4% indexing of pensions, which doesn't catch up with the stated inflation numbers.
Inflation is #1 problem for Russians: 71% of people think so. It's 30 points ahead of other problems, such as poverty or instability of the economic growth.
Inflation in Russia has been the major concern for over 8 years. Many people including pensioners live on fixed income, which doesn't give much liberty for adjustments. The largest part of regular citizens' income is spent on food, the sector where prices skyrocketed in 2015.
Sanctions against Russia didn't incite local economic growth, as some economists predicted. The growth in prices was accompanied by decrease in quality of available goods and products. Today there is an evident shortage of certain produce: This is why Russia used to import a large variety of supplies.
The attempt to replace certain food groups by produce of the local suppliers so far has been failing, with great numbers of importers creating schemes to bring European cargo through Belarus, trying to bypass the regulations. (The sanctions on importing foreign goods to Russia were imposed by their own government, and not western countries.)
2016 Projections
A year ago the oil price of USD $50 per barrel was perceived as an inevitable disaster, but today these values would be a dream come true.
The oil price hit a new low on 6 January 2016, reaching the 11-year bottom of US $33 per barrel. In response, Russian ruble immediately hit the record level of 75 ruble per USD.
Back in January 2015 the Head of the Ministry of Economic Development Alexey Ulyukaev demanded to direct state resources to support citizens and the economy. Now the roles have changed. Forced ejection of funds from citizens and businesses through new taxes on road usage by trucks (the controversial "Platon" system, which was introduced in the second part of 2015) and similar initiatives become almost the only way to maintain Russia's macroeconomic stability, Marat Seleznev wrote for Lenta.ru.
The state strives to save on infrastructure expenses, not the social sector. However, the more the government pushes consumers to cover expenses of infrastructure-dependant companies, the poorer Russian citizens become, Seleznev stated in his review.
During the rapid decline of the Russian national currency at the end of 2014 locals were rushing to purchase expensive goods and invest in real estate. Today the spending frenzy is long forgotten, with citizens keeping money in savings, preferably hard currency, US Dollars or euro.
However, the Russian government put another bent into earning on currency fluctuations by requesting any sale or purchase of foreign cash in amounts exceeding 15,000 rubles (around $200) to be recorded. The new regulation was enacted in December 2015.
While the new law doesn't limit currency exchange, it may have multiple long-term implications. Citizens are worried that they may be required to pay tax on sale of dollars for any "profit" in rubles. The data has to be stored by banks for 5 years.
Officially 12% of Russians or 18 million people live below poverty level, the worst result in 11 years. This number is expected to rise to 16% in 2016, according to the research by World Bank and analytical centre of the Russian government.
2016 Russia's inflation is projected at 5.5% by the government, and 10% by banks. Russian Central Bank believes that prices will grow only by 5.5-5.6%, the Ministry of Economic Development gives the figure of 6.4%. Analysts of Alpha Bank are less optimistic in their predictions, considering 10% as a more likely scenario of the potential yearly price growth.
Russian base credit rate by the Central Bank is 11%. Experts believe that it's unlikely to be lowered in 2016. Sberbank.ru offers home loans at 14.5%.
World Bank in its report on global economic prospects expects the growth of Russian GDP to jump to 1.3% in 2017 and 1.5% in 2018.
The report projects further drop in 2016 due to low oil prices, with GDP growth prediction of only 0.7%. World Bank believes the average 2016 oil prices will be on the level of USD $49 for barrel. Russia's economic growth will continue to suffer from sanctions throughout 2016, the report states.
Ranepa.ru, the analytical centre of the Russian government, predicts that 30-50% of Russians could find themselves below poverty level in the near future. The main vulnerable groups are pensioners and part-time workers.
Well, it's only another 360 days until we are able to see whose predictions regarding the prospects of Russian economics come true.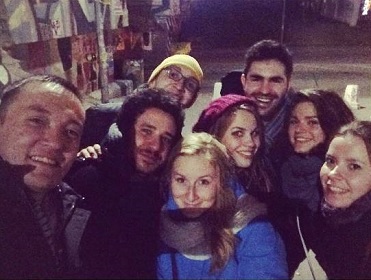 Read also: