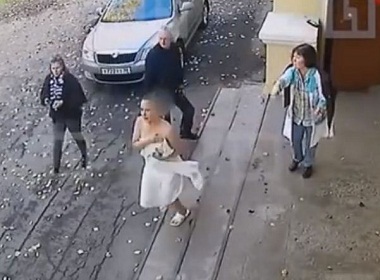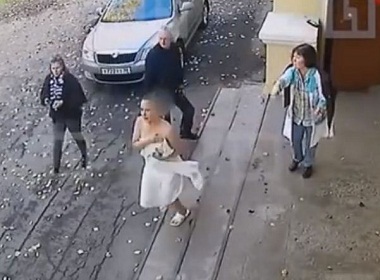 Last month a nude woman ran after a thief in St. Petersburg, Russia. The female robber stole her purse while she was in sauna or Russian "banya".
Nude Russian woman ran in a street after a thief
CCTV footage shows how the lady wrapped in a towel is running down the street in Saint Petersburg. The 35-year-old woman intended to catch the thief who robbed her.
The robber tried to escape in a car when the lady grabbed the door and attempted to pull the thief out of the vehicle. At this point, the car started moving and the poor woman was dragged along the road for several meters, Kp.ua reports.
The staff of the bath house helped the injured lady to get back to the building and called an ambulance.
Now the police is looking for the robber.
Photo: Screenshot
Video: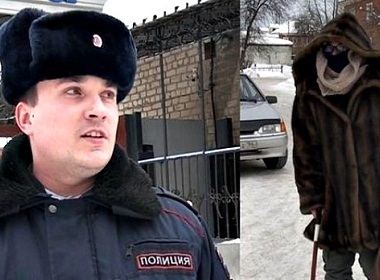 Read also:

Share this article