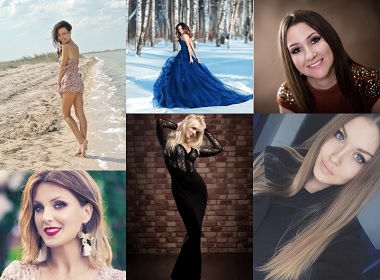 Nearly 2 weeks have passed and tomorrow we'll discover the winner of the first round of Elena's Models inaugural photo contest.
If you haven't cast your vote as yet, please go to http://woobox.com/976w4g.
We'd love to have as many members voting as possible, so that results reflect what Elena's Models community is thinking.
Gold and Platinum members, we especially want to hear from you: What do you think?
Don't complain later that the winner is "undeserving"!
Who is the most deserving winner?
Today you still have a chance to have your say, just as in your country's last elections or referendum. We have over 6,000 registered members logging into Elenasmodels.com every day. Yes, your opinion will make a difference—easily.
Cast your vote for each picture you would love to see crowned as "The best photo of April 2017".
You can pick several entries you like.
Simply click on the photo and then on the button "Vote".
You can even leave a message for the contestant through "Comments" section next to her or his picture. They read these posts!
Support a dream and make a difference
Don't be shy, give these brave girls and guys a bit of recognition. It's not that easy to put yourself in front of thousands of people to be judged.

You have a chance to help one of these amazing and courageous members to get a hand up and win $500, and an opportunity to become the winner of the Yearly Final with the major prize $5,000! For one of these pretty ladies it could be life-changing. (That's 2.5-year earnings for an average woman from Ukraine. Yes, an average monthly wage for a woman in Ukraine is only USD $166. That's official data by Ukrstat.)

It's only hours left, so take 2 minutes of your busy weekend schedule now and help us pick the best!

Thank you in advance.

P. S. Our next round for the best photo of the month starts collecting entries on May 1, 2017. If you are a participant this month, enter the next month competition, maybe with a new photo. If you haven't participated this month, we are looking forward to see you join!

Share this article