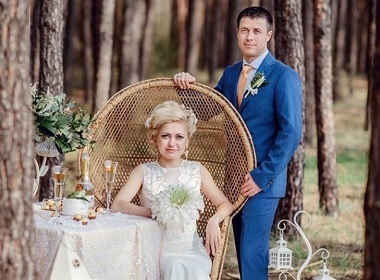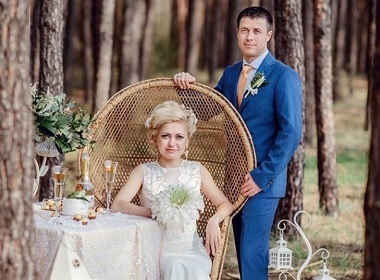 Another success story from Elena's Models — Benn from Canada and Lilia from Ukraine sent us their greetings and a wedding photo.
"I highly recommend this site for others!" wrote Benn.
The newlyweds are looking forward to spending their lives together, and seem relaxed and happy in their picture.
Benn signed up for Elena's Models in February 2014, seeking someone to share his life. He is coming from a small town in Alberta, Canada, and stated in his profile straight away that if a woman was seeking life in a large city, it might not be for her. Seeking a woman who would become his best friend and one day the mother of his children, he was open in what he wanted in his life.
Lilia is a financier by education, who was working as a manager in Poltava, Ukraine. The pretty Ukrainian blonde is 28 and the handsome Canadian is 33.
Both Benn and Lilia have never been married and had no children. "We are happily married now and looking forward to spending the rest of our lives together," they wrote.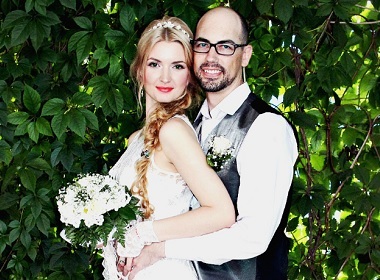 Read also: