It is a long-established fact that people who study foreign languages retain mental clarity and memory into an advanced age. Scientists had proven that learning languages helps to keep your mind sharp and improves mental health.
Learning Russian, Ukrainian, or another foreign language will make you smarter
When we strive to stay in good shape, we run in the mornings, go to gym, and exercise. The same is with our brains. If we want to be smarter and have a clear mind, we have to train the brain. One way to do it is by learning languages.
Some people are able to speak several foreign dialects. Polyglots note that studying each new language was easier than the previous one. It's because their brains developed the high speed of information coding, so that the new knowledge was processed faster.
The research
Yury Shtyrov from Higher School of Economics in Russia together with Finnish scientists conducted a research to check how foreign lessons affect our brain's elasticity and ability to process information.
They invited 22 students to participate in an experiment. The researchers placed special electrodes on their heads and asked the students to listen to a recording with sequences of different words from their native and foreign languages.
The electrodes allowed the scientists to measure the level of electrical activity of the brain when perceiving the information. A special focus was made on the brain's ability to change its activity when listening to unknown words, Science Daily reports.
After the experiment, the researchers compared the data received with students' linguistic achievements: How many languages the person knew, at what age he started learning it, etc.
It turned out that the ability to analyze the information at rapid rates depends on the number of foreign languages the person knows. The more linguistic experience a student had, the quicker he could learn the new information.
Thus, if you want to become smarter, why not start learning Russian, for example? It differs a lot from English, Italian, or Spanish, so the brain training will be more intense.
Besides, it will be one more opportunity to show your Russian girlfriend that you are devoted and have serious intentions.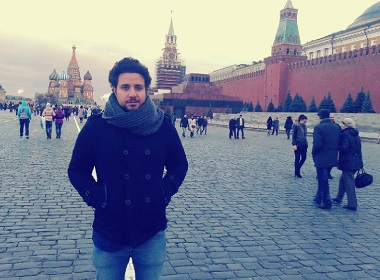 Read also:

Share this article