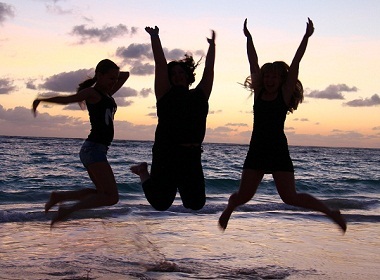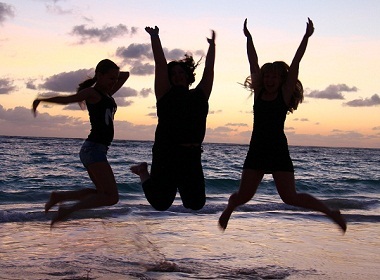 The more time you devote to your career, the greater effect it has on your mental and physical health. If you want to feel happier, being satisfied with your job is paramount, scientists say. It's important to be satisfied with your chosen career in your late 20s and 30s, to feel happy when you are 40+.
One of the best ways to do it is to choose a career in line with your interests and hobbies.
Can you be happy with life without liking your job?
American scientists from the Ohio State University published results of a long-term research, which demonstrate that job satisfaction levels are linked to mental health.
The study began in 1975 when participants were 14-22 years old. When they reached ages 25-39, they were asked to evaluate their career satisfaction on a scale from 1 to 4 (1 "dislike very much", 4 "like very much").
45% of participants were always dissatisfied with their responsibilities.
23% of people liked their work at the beginning but in the course of time became disappointed with it.
15% of respondents loved their work throughout the whole career.
17% started to like their responsibilities as they progressed in the chosen profession.
The participants of the experiment were divided into 4 groups, according to their job satisfaction trajectories.
How job satisfaction influences mental health
When people were in their 40s, scientists have conducted a diagnosis of their mental health.
It turned out that people who have never liked their jobs had symptoms of anxiety, sleep disorders, and depression. In addition, some of them had emotional problems, Science Daily reports.
Those people who lost their satisfaction with work in early years were more prone to mental problems than the participants who loved their jobs during the whole career. Yet they didn't have symptoms of depression and psychological disorders.
Those who started to like their profession during the first years of their careers showed no mental problems later in life.
The researchers note that people's dissatisfaction with their jobs in the early years starts showing up after the age of 40.
It also affects their physical condition but not as dramatically as with the mental health, according to Hui Zheng, the head of the study. Those who were dissatisfied with their vocations reported such problems as back pain, frequent colds and flus.
Besides, emotional disorders can trigger certain illnesses such as heart problems later in life.
Doing what you love keeps you happy and healthy
So, if you want to be happy and healthy, try to find a career path which allows you to do what you love. Or make your hobby a career.
Scientists from Switzerland give another tip to increase life satisfaction. While striving for great heights in your job, don't forget about your family and personal interests. The researchers  found out that people who do not sacrifice their family for success are more satisfied with their lives and careers. Moreover, it doesn't hurt their income level. Those who are fully immersed in their careers at the demise of their family have a similar level of income as those who balance their lives better.
So, what's the point?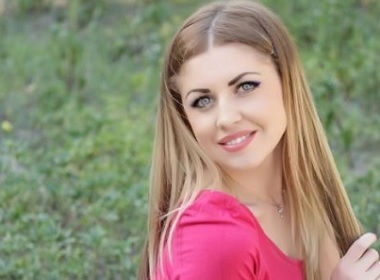 Read also: