The notion of family being central to human life is slowly drifting away. If you tell someone, "I want to get married", people may look at you as if you had two heads.
"I Want to Get Married"
Many people, men and women, who are not in a relationship and do not have a partner, actually would like to get married. It is considered all right to think about marriage once you are in a long-term affiliation, but starting a relationship with a view of finding a marriage partner is frown upon.
Why?
When did we decide to become the nation where wanting to have a family and children is something to be ashamed of, as opposed to hook-ups and one-night stands, which is something to be proud of?
Sorry, Amy Schumer, not everyone enjoys dating Trainwreck-style. Many people loathe the idea of meeting a new person for a date every afternoon, especially if they live in a smaller town, where gossip travels faster than the speed of sound.
How a guy (or a girl) is going to know whether a potential partner would be interested in settling down in a near future? These types of questions are not discussed on first or second dates, or even weeks down the line.
"Why Are They Looking for Husbands?"
The question I am often asked by reporters: "Slavic women say in their profiles they want to get married, why is it so?"
Why not?
Some girls like dating and playing the field, and others want to settle down and make babies, cook meals, and in general build a future with a partner, rather than doing it alone.
I have recently read an article in a women's magazine, where the writer (who is only ever allowed to be a hard core female freedom fighter) stated she actually had a longing to be a mother and a wife, but that she was ashamed of it, because she considered herself a feminist.
After a long soul-searching she told about her desires to a female colleague, who said she herself had exactly the same feelings and aspirations from time to time. So, even writers for women's magazines, living the dream of a self-sufficient modern lady, are not immune to wanting a simple life made of love and family.
Why is that wanting to look after kids and being dependent on a partner is something that we should feel embarrassed about?
They told us we can have it all.
Why cannot we have a career, and then be a mother and a wife, and then, if we so desire, again do what we want at the new stage of our lives?
Why is that looking after your own children is considered below writing articles for a tabloid?
Men and women can feel good about wanting a family. It is the core of our society and the basis of the future existence. And there is no point dating someone who doesn't want the same things as you do.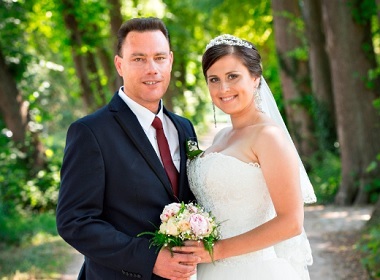 Read also: