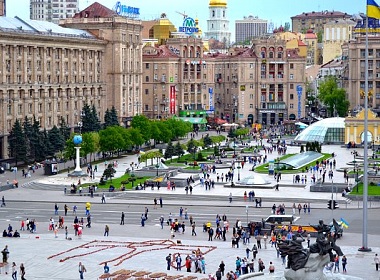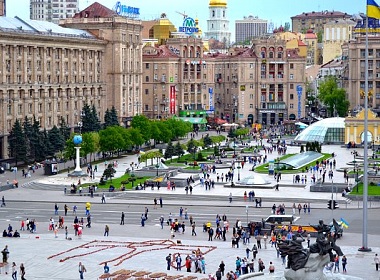 A trip from airport to Kiev city centre will cost you around USD 11 by taxi and only USD 4 by bus. Find out how to get to the city from the airport and what options you have.
Where is Boryspil and how to get there
Boryspil is sure to be the biggest airport of Ukraine. It is located approximately 30 km (18 mi) away from the country's capital Kiev. However, there is no railroad connecting the airport with Kiev. So, the only way to get there is to take a cab or bus. Nowadays Skybus buses are the only ones providing regular travel services to and from the airport.
How much does a trip from the airport to Kiev city cost?
Prices for such a ride start at 300 hryvnias (USD $11) if you take a cab.
The cheapest way is to take Skybus. From February 2018 the cost of a bus ride is 100 hryvnias (USD $3.75) to get from Kiev-Pasazhyrskyi railway station to Boryspil. At the same time, the price of a trip from Kharkivska metro station to Boryspil has risen up to 60 hryvnias (USD $2.25) as compared to the previous 50 UAH (USD $1.85).
From January 1, 2017, the price for a bus ride went from 60 (USD $2.25) to 80 hryvnias (USD $3) for a trip from the Central railway station to the airport and from 35 (USD $1.3) to 50 (USD $1.85) hryvnias from Kharkivska to the airport.
According to Finance.ua, it has also been announced that:
In July of 2018 the construction of a high-speed railroad connecting Kiev city and Boryspil will begin.
Such one-way trip by train will cost around 80-120 hryvnias (USD $3-4.50).
So, transportation is still pretty cheap in Ukraine. Make sure you take a registered cab and don't accept offers from "private" taxi drivers. If you are staying in a hotel, they may organize a pick up for you by bus or taxi.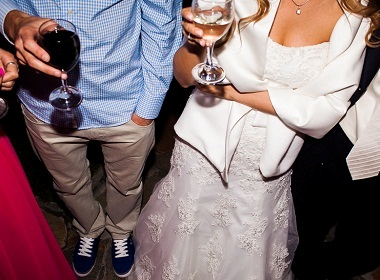 Read also: