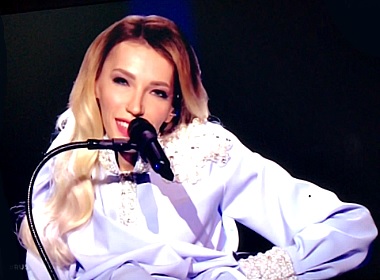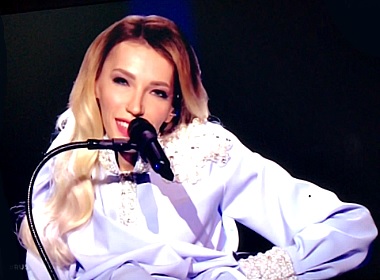 For the first time in recent history, Russia didn't manage to make it to the finals of the widely popular Eurovision Song Contest. The fact left many experts and patriots gasping. Yulia (Julia) Samoylova didn't get enough votes to continue competing.
Girls from Russia and Ukraine love watching the competition. Discussing performances is the perfect small talk to ignite a conversation with ladies you are dating, so read on!
Russia misses on Eurovision finals
Last year the greatest controversy of European singing contest was the fact that Russian entrant Yulia Samoylova was denied an entry visa by Ukraine.
The Russian selection committee announced straight away that Samoylova would be their choice for 2018 Eurovison.
The wheelchair-bound female singer was welcomed in Portugal but her vocals didn't impress the judges and the public, and for the first time in history Russian contestant didn't make it to the final. Obviously, Russian fans were disappointed but the result wasn't unexpected: People complained about the selection beforehand, saying Yulia's singing abilities were not on the level.
"She had 2 years to prepare. For 2 years it would be possible to train me to sing!" user Paveltzar complained online once the results were through. "It's OK, we'll try again next year," he concluded.
In fact, most viewers commented that back vocalists sang better than the leading performer.
Russia won the contest once in 2008.
Ukrainian performer Melovin managed to make it through, to the great delight of fans. Ukraine won in 2016 and hosted the festival in Kiev in 2017.
Australian singer Jessica Mauboy also was in the same semi-final and we will see her again in the final. Yes, Australia is not in Europe, but the European Broadcasting Corporation invited the country to send a performer due to long-time cooperation and the work of Australian reporters promoting the competition locally. Initially when a performer from Australia was invited in 2015, it was supposed to be a one-off shot, but Aussies somehow managed to sneak into permanently.
In 2018 the singer from Down Under represents the country in Europe for the fourth time. It is the first country from Oceania that is allowed to compete.
The final of Eurovision 2018 will be broadcast on Saturday 12 May. In Australia, it will be already early morning of 13 May (watch the broadcast at 5 am on SBS 2).
Video: Russia's performance at Eurovision 2018 didn't impress judges and public
What do you think of Yulia's performance at this year's Eurovision singing competition? Let us know your thoughts below!

Photos: Screen capture

Share this article