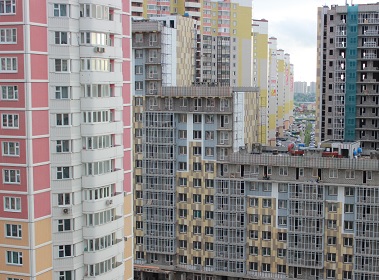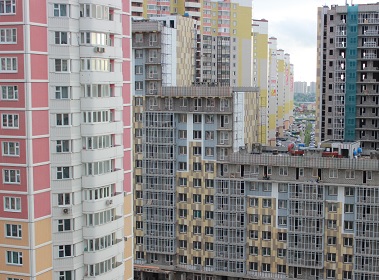 Ukrainians live tighter than Europeans. And we are not talking about money but about the living space per person.
In Ukraine, every person has about 20 square meters of living space (215 square feet). In Europe, it's over 40 M2 per inhabitant (430 square feet).
45% of Ukrainians live in apartments that are considered too crowded
In Europe, only 17% of people reside in overcrowded homes, Finance.ua reported. In Ukraine, 45% of citizens have to put up with too many residents sharing one place.
Igor Kushnir from Kievgorsroj said in Kiev (Kyiv) there is about 0.25 square meters of new buildings per city resident that are being erected annually, despite the talks of oversupply of urban real estate. There is a great necessity in building new homes, the expert concluded.
Not only in the capital and large cities like Odessa or Lviv there is a problem with lack of housing and its affordability, but also in regional towns.
In Kiev alone 68,786 families need larger homes, according to the government's statistics, to meet the standards of an acceptable living space. We reported previously that Ukrainians are starting to value suburban houses over inner city apartments, contrary to the decades-old trend. It could be simply due to the factors of availability, but as more people move to more spacious suburban homes, the lifestyle of the residents will be changing.
Now much apartments in Kiev cost?
Currently the cost of 1 M2 in Kiev apartments remains on the level of 23,000 hryvnia (USD 850). The minimum price per square meter in new buildings is 16,000 hryvnia ($600) per M2.
New apartments in Ukraine are sold by default with no fittings and need to be fully fitted, including floor coverings and wallpaper for the walls. In fact, you are buying an empty concrete cell.
Prices for new properties in Ukraine vary by city. The most expensive units are in Kiev and Odessa.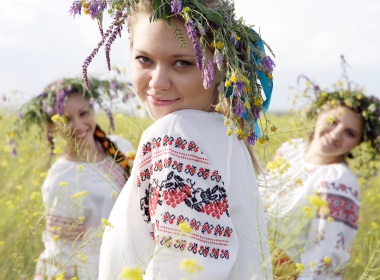 Read also: