The amount of an average credit card debt in arrears increased by 46% in Russia in 2015. According to Lenta.ru, among 30 million credit cards that Russians own, 6 million accounts (20%) are late on payments.
Growth in The Volume of Debt in Arrears in Russia
The credit cards sector had the highest growth in the size of debt in arrears. Russians owe banks 230 billion rubles (USD $2.99 billion) on the cards that are late on payments.
Consumer loan debts grew by 42%
Home loans in arrears jumped in volume by 36%
Specialists of the debt collecting agency Sequoia Credit Consolidation believe that the sharp increase in the volume of debt in arrears in Russia is caused by the declining economy: high inflation, growth in unemployment, and drop in actual personal incomes.
The debtors also default on their payments much faster:
In 2015 the average credit card in arrears would be about 21.8 months old.
In 2016 credit cards that went in arrears are only 8.4 months old (2.6 times faster than the previous year).
Average debt in accounts that are late on payments: 72.3 thousand rubles (around $940), which is 46% higher than in 2014.
Although the size of overdue debts increased in 2015, the market of credit card lending shrunk by 8%. Fewer people used credit cards to finance purchases.
According to data by CBR.ru, Russians owe banks 10.27 trillion rubles ($130 billion).
1.1 trillion rubles (10.71%) are overdue debts.
The National Bureau of Credit Histories (nbki.ru) stated in October 2015 that financial health of Russian citizens was at its historical lows. NBKI cited inflation and drop in actual income of the population as the reasons for defaults.
Please note that amounts in dollars are calculated by the current ruble to US dollar exchange rate (76.87 rubles for 1 USD), as on 4 February 2016. The amounts in USD are indicative only. Percentages of growth/drop in statistics are calculated in rubles.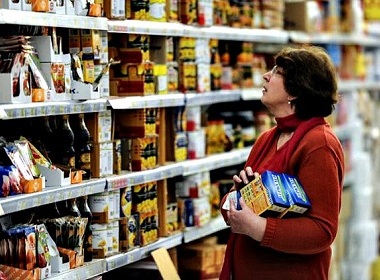 Read also: