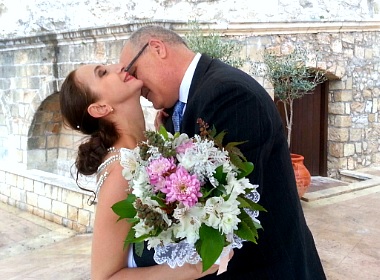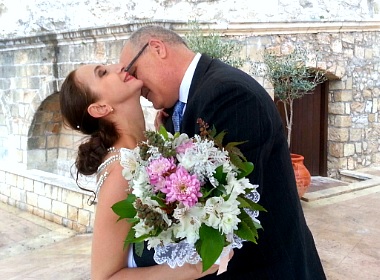 One more couple send us their love story—the second pair this week! Jason and Natalia met in April 2016 and got married in January 2017.
9 months from the first mail to marriage
By Jason and Natalia (Canada, Russia)
In early April 2016 I contacted Natalia from the website after looking at her pictures and reading her profile story. I loved her smile and her choice of words in the story. She was exactly what I was looking for in a woman.
How we connected
After she responded to me we began to communicate through the website. Shortly thereafter we started to speak via Whatsapp. When I first heard her voice I was lovestruck. The first thing I would do when I awoke every morning was telephone her. In a very short time I understood that I wanted to be with her for my entire life.
From mid April until early August when we met we spoke literally every day sometimes for hours. We talked about each other's lives, hopes and dreams and realized that we wanted the same thing for the future. Her intelligence and humour was a great source of motivation and comfort to me. She was serious but knew how to make me laugh which was very interesting and extremely captivating.
In mid May we decided that we wanted to meet. Eventually we settled on meeting in Istanbul and after a lot of planning and a little luck we were able to visit Turkey in August for three weeks.
The first meeting
When we first met on August 2nd, 2016 at an airport in Istanbul I gave her a hug and a soft kiss. It was so warm and comfortable.
We then spent one week in Istanbul where I proposed to her on August 3rd, 2016 by placing an engagement ring which I previously bought in Canada on her ring finger because I knew she was the one for me. After spending one week in Istanbul we went to Marmaris for two weeks.
The wedding
In late August when I went back to Canada I immediately started searching for a teaching position overseas so that we could live together right away. As luck would have it I found a teaching position in Istanbul.
We flew back to Turkey in mid October and started to make plans for our upcoming wedding. On January 26th, 2017 we flew to Cyprus and got married the following day in Paphos, Cyprus. It was a small, romantic ceremony followed by some pictures at a beautiful beach and a stunning Greek Orthodox church.
Enjoying life together
We are now together in Istanbul and enjoying the time that we spend together. Natalie is perfect for me. She is kind and forgiving. I am able to be myself with her and I appreciate her very much. One of the best parts of being with her is that I get to hug her and kiss her softly in the morning when I wake up beside her. I hope everyone can find someone who is as giving and caring as she is.
My wife Natalia and I wish to say thank you very much to Elena's Models for bringing us together.
Sincerely,  
Jason and Natalia (Canada, Russia)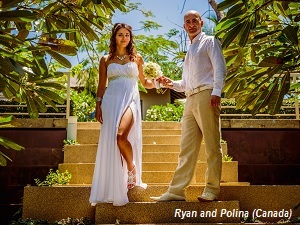 Read also: