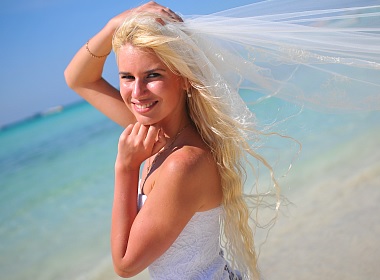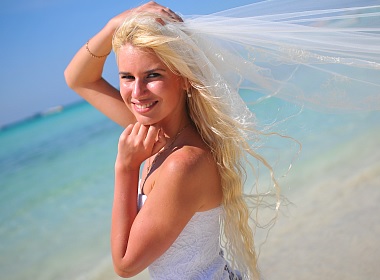 'Can I order a Russian bride online?' That was the question I read in a forum the other day. After nearly 20 years in the Russian-American dating industry, I think I am qualified to answer this question.
'Can I order a Russian bride online?'
The answer: It depends.
It depends on what you define as "order". If you are asking whether there is a shopping list of Russian brides to be delivered to your door in pretty packaging by UPS, then no, you can't.
If you are asking whether a certain amount of money can get a you a beautiful Russian bride of your dreams, then the answer is also "No". There is no certain price list for Russian brides.
But if you are asking whether there are women who live in Russia and would be excited to marry an American man, then the answer is "Yes!"
Why women from Russia want to marry Americans?
I have explained the reasons in detail several times. Here are 2 posts that you can read:
In short, there are 2 major reasons why it happens (these are not the only reasons; read other posts here that you can find; start with the two above):
There is a social standard for women in Russia to be married with kids. Otherwise, she's worthless.
There are not enough males for all females. In total, among the whole of population there are 86 males for each 100 females in Russia.
It means there are 11 million more women than men in Russia—and these 11 million ladies can never get a husband! And they really would like to have one.
Conclusions
So, here it is. You cannot order a Russian bride online, but you can meet a stunning marriage-minded lady who will be happy to become your wife.
And certainly she won't be choosing you to just get the visa! You need to be "the right guy" for that.
Read women's requirements in their profiles: Age is an important matter, also your personal qualities and education, as well as serious intentions and desire to have a family (most girls are looking for a partner abroad because they feel their "biological clock is ticking").
Just remember, if she is pretty and educated, she can get a guy for casual affairs in Russia—but this is not what she wants and seeks. She wants a guy who is decent, sincere, and wants a partner for life.
A word of warning, before you start your search or even browse legitimate Russian dating sites.
First, never pay per communication (letters, chats)—it's a scam. Only sign up with websites that work similar to eHarmony or Match.com, where you can exchange unlimited letters and chats and you don't need to pay anything extra.
Second, don't think for a second she will be marrying you because she wants a visa. If you think so, you are doomed. The only reason she will ever want to be with you is because you like her and she likes you. So, you need to court her, as a lady would expect.
Good luck in your search!

P.S. And by the way, it works. Go to Elenasmodels.com success stories: USA, UK, Australia, New Zealand, Canada, Mexico, Netherlands, Spain — our clients reside in 200 countries of the world.

Share this article