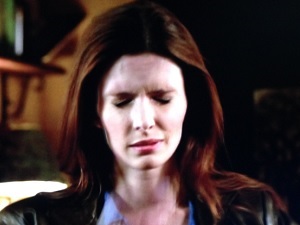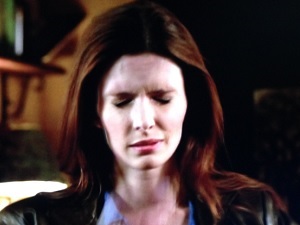 When you are dating online, you are talking to multiple people, and sometimes you will need to break up with someone nicely. Some will be "online break ups", which means you have only ever communicated through the dating site, and others may occur later in a relationship after a personal meeting. Here are some tips and etiquette how to break up with someone online or after personal face-to-face communication.
How to break up with someone online
Communicating with several people on the dating site at once is normal, and you should not feel guilty about that. Most of your online dates are also communicating with numerous guys. You are all trying to find the right fit, and that's the only way to do it.
As soon as you realize that the person you have been talking to is not right for you, inform them about it. The shorter was your communication, the easier it is on them. Don't wait to break up with them until later, each email you send can raise their hopes and anticipation.
Send a short, one paragraph email, and explain to them why you decided to stop communicating. The simplest way is to say that you have enjoyed talking to them, but realized that you had different ideas and would not be suitable in the long-term. Wish them success in their search for a partner.
Be prepared to receive a response. The best is not to enter any further correspondence but if you decide to respond, simply reiterate your position. Be polite, as they are hurting.
On Elenas Models, you can also block the person from further communication, which means they can no longer email you.
It is preferable to inform the person that you have decided to stop communicating, as otherwise they can be worried about your disappearance, and even think something might have happened to you. Breaking up with someone is never a pleasant thing to do but you can do it nicely, and help them feel better about themselves.
How to break up with someone nicely after a personal meeting
If you have arranged for a personal meeting and there hasn't been a spark, you need to inform the person that you are not intending to proceed. In case of international dating, as with women on ElenasModels.com, you will be, most likely, travelling to another country to meet the woman or possibly having her visit you.
If you have taken the decision to break up after spending some time together, you owe it to the lady to do it in person. Certainly, it might seem easier to leave it until you are back home, but to be the real man would require a personal explanation.
Once you are sure this will be the end of your relationship, start being slightly cooler.
Cut off any affection; it would be unfair to continue receiving physical attention if you decided to break up.
Tell her about your decision not to proceed further in a public place during a coffee date or a light meal without drinks, preferably during the day. Being in a public place will help her to keep her composure with other people watching.
Be ready to offer a tissue, if necessary. You can touch her hand but no hugs to soothe her.
Tell her that she is a gorgeous woman and will be a brilliant partner to someone but regrettably, you do not sense you are right for each other.
Do not offer to stay friends. It might happen but at that precise moment, it would not be the right statement to make.
Offer to take her to her home or room, or get her a taxi. Pay for the taxi in advance.
There is no need to see each other after that. She may send you an email to which you can decide to respond once, politely and briefly, reiterating your position.
Breaking up with someone nicely can actually assist them in getting out there and meeting someone who is right for them. It's essential to do it considerately and respectfully.

Read also:

>> All articles (in English)

Share this article