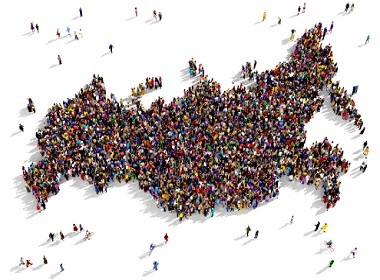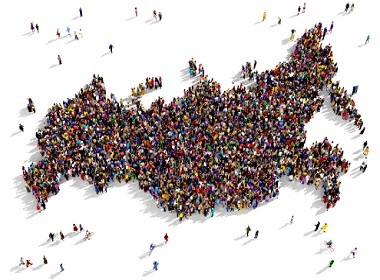 The population of Russia is 144 million people and it's mostly urban. By the end of 2016, there were 15 metropolises with the number of residents exceeding 1 million.
Moscow is the largest Russian city with the population of 12.3 million. It is also the most populous in Europe although in the world's rankings Moscow scored only #17.  
15 Biggest Russian Cities by Population Size
The latest data by the government statistics service Rosstat, adjusted for 2016, shows the following numbers, population-wise.
Moscow 12.38 mln

St. Petersburg 5.23

Novosibirsk 1.58

Yekaterinburg 1.48

Nizhny Novgorod 1.27

Kazan 1.21

Chelyabinsk 1.19

Omsk 1.17

Samara 1.17

Rostov-on-Don 1.12

Ufa 1.11

Krasnoyarsk 1.08

Perm 1.04

Voronezh 1.03

Volgograd 1.02
The majority of highly populated locations are in the European part of the country. Only 5 of them are in Asia: Novosibirsk, Yekaterinburg, Chelyabinsk, Krasnoyarsk, Omsk.
Technically,

Chelyabinsk

is on the Eurasian boundary. But the city is located on the left bank of the Ural River, so it's in Asia.

Yekaterinburg

, too, is near the Eurasian edge. The city centre is 37 km (23 miles) from the geographical boundary but the town's perimeter is much closer.

St. Petersburg

is close to Finland, and you can get to the Finnish side by bus or ferry.

Rostov-on-Don

is the closest settlement to the Ukrainian border in the South of Russia on River Don. It's not too far from the Black Sea and Caucasus mountains.  

Omsk

,

Novosibirsk

, and

Krasnoyarsk

are in Siberia.

Kazan

is the capital of Tatar Autonomous Republic.

Ufa

is the capital of Bashkir Autonomous Republic. Tatars and Bashkirs are predominantly Muslim nations within prevalently Christian Russian Federation.

Krasnoyarsk

is the farthest of the large centres from Moscow: 4141 km (2573 miles) by road or 3354 km (2084) by air.
All 1 million plus Russian metropolises are administrative centres of their regions.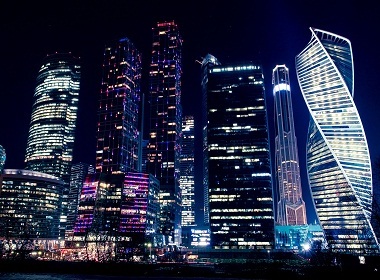 Read also: