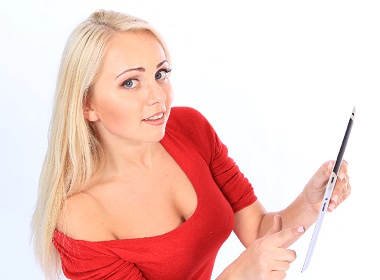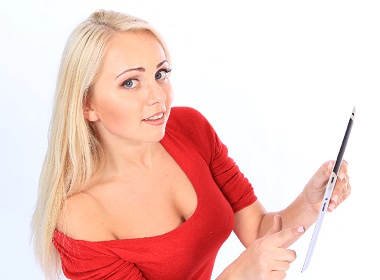 Elenasmodels.com allows members to connect without mediators, including a personal blog option, which works similar to Facebook, but is only accessible to the users you are communicating with on the dating site.
Your personal blog allows you to feature anything you wish, share your thoughts and events of your life, post photos and ask questions. Your posts are instantly accessible to all your contacts.
Our users agree that one can find out much more about a person by their daily blogs than by their dating profiles alone: Profiles are static, and blogs are always current and topical.
You will have unlimited access to posts of all your contacts as a part of your membership. New posts of your contacts are highlighted the same way as new mails.
If you are a Platinum, Gold, or Ultimate member and wish to learn how to use the blogging feature in your account, read these posts:
Here is this week's selection of best personal blogs by our members: Some ask questions, others express their feelings, celebrate their successes, share highlights and photos from their trips, or describe their dilemmas.
Best Personal Blogs by Users This Week
Elena:
Sometimes you need to try something new in your life. It's life important 'cause if you don't you'd never know how it good or bad or something else. Well, if you have a chance to try — do it. It's better to regret of what you've done than haven't! Let's try something new this weekend, my friends!
Nautilus:
Robin Williams 20 Best Quotes: "I used to think the worst thing in life was to end up alone, it's not. The worst thing in life is to end up with people that make you feel alone."
Olga:
Happy is the only one who knows how to appreciate the simple and pleasant things in the present. Who can love every minute spent in this beautiful and mysterious world. You love this world and he will love you!
Jon:
Media has blinded our senses. The problem with LOVE these days is that Society has taught the human race to stare at people with their EYES, rather than their SOULS.
Olena:
How to find love? You never get an answer. Why ? Because love isn't mushrooms, it can't be found in the forest. Even in the street or in a big city, you won't find it. Love can only be met once. At this time the only important thing is not to miss the happiness, and see, grasp, and never let go!
Johannes:
Qualities of The Person You Should Marry:
They respect your beliefs and values.
They help you grow as a person.
They trust you, and you trust them.
They love all of you (even the flawed parts).
They make you chuckle or have giggle fits.
Toma:
All of us don't have enough love. And it doesn't depend on age. On the status. On financial position. Love is a relationship of souls which arises between the man and the woman at once, it is the chemistry between the two. It's not friendship, not a habit. But how to feel chemistry on the Internet?
Patrick:
Do you ever just look at the night sky and behold such a wonderful creation. Sometimes I have to wonder if our destiny is known in advance. Maybe it was told in the stars long ago…
Galina:
Each person has something different, special. Often special is seen as abnormal. I know you will understand me!
Martin:
I thought that perhaps, someone would like to help me understand the following phrase that I find in many profiles. When the lady writes: "Someone with no bad habits." What precisely does that mean? Is it subjective? Or, are there certain 'bad habits' for which that phrase specifically applies?
Comment by EM: "Bad habits" means in Russian drinking and smoking, also any illicit drugs use.
Sedrick:
The other day I picked fresh apples of one of our trees and made an apple pie from scratch. My all apple, apple pie is famous. No sugar and no fillers just apples, except the crust of course.
Brian:
Tonight's menu. Having a baked potato dish with cheddar cheese on top and a sauce. Melted butter add at the table. Last night's meal was marinated raw tuna, fried in butter on a high heat in a cast iron skillet. Marinade = Soy sauce, orange juice, garlic, olive oil, parsley, oregano, black pepper. Delicious!!
Elena:
Happy Monday, wonderful life, blue sky and open mind. I'm ready for adventure!
Irina:
Good morning, planet. What time do you go to bed?
Very early…
At nine pm?
At six am…
Keith:
I am a curious person and wondered where I was from, so I had some genetic DNA testing done. The answer is! 35% Eastern European, 33% Northern European. All in all 99.9% European. Are you curious what the other 0.1% is ? It is not a surprise if you think about it!
Elena:
I miss you, summer!!!I Miss you, blue sky. I love you, kind freedom!!! Welcome, autumn. Hope you will bring good news!
Thomas:
A picture from early yesterday morning, just before getting ready to go on a hiking trip in the mountains near the village of Oppdal with my colleagues from work 🙂
Liudmila:
Arabat Spit — a narrow and long braid in the north-eastern part of the Crimean peninsula, which separates the Gulf of Siwash from the Sea of Azov. I enjoyed the trip. The sea is warm, at the edge of the sea, you can go far, far away, the starry sky at night!
Oksana
Back from Italy. It was a great trip, full of memories and photos from there. Traveling in EU, I can say it is the best part in my opinion. Thanks to my friends who protect me there. Cheers!
Elvira:
How wonderful is that I had the opportunity to fly to Israel, this Holy land. I believe that there is something new is waiting for me in this land. New friends, meeting old friends and just enjoying the beautiful and wonderful time. I wish myself good luck! 🙂
Simon:
Off to Manchester today for work conference and meet up with trusted work colleagues. Back late Wednesday. Hope to catch up with my friends here at Elena's Models then.
Liudmila:
I like to relax by the river! I live near the beautiful Dnepr river. It's already September, but it's still warm.
Glenn:
I wish EM release a app for this site on IOS & Android so I could check my messages while I'm at work on my break 🙂
Tim:
I have chatted with some very nice ladies and if circumstances were different something might have become of it. With me having a son and him being in school now. My chances of making a trip to Russia or the Ukraine are not very good at all.
Inna:
I have a feeling that people who send me a requests do not even read my profile. This is sad. If you like to be refused, then go ahead, but I don't have a passion to do it! Please let's be more serious. I wish good luck to find a true love to everyone and never regret our choices.
Irina:
Laughter prolongs life.
— My husband says that I have a perfect figure.
— Your husband must be a mathematician. For him, the ideal figure is zero.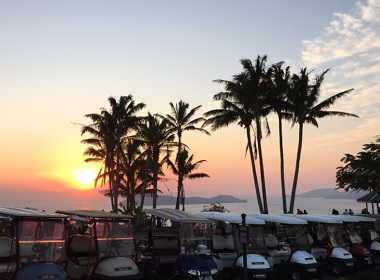 Read also: