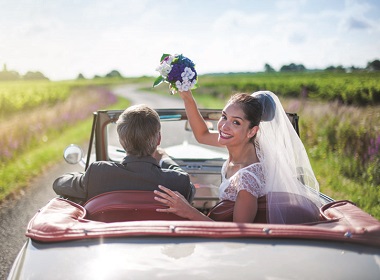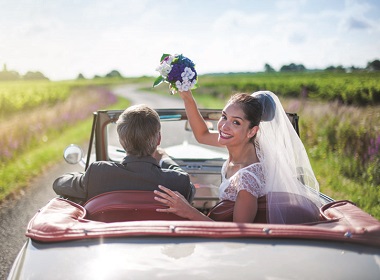 Some people think it's crazy to even consider finding a marriage partner in Eastern Europe. If your friends or family are unconvinced about your search for a Eastern European wife, these are the arguments you can present when explaining why it's a good idea.
8 advantages of finding a marriage partner in Eastern Europe
There are multiple advantages of finding a partner for a serious relationship in Eastern Europe.
1. Eastern European women are educated.
Most ladies you meet online have a college or university degree. They are intelligent and smart.
2. They are resilient.
Resilience is the quality that is important to succeed in life. They learn it naturally through living in a much harsher climate and economic conditions.
3. They are hardworking.
Basically all girls work after getting an education. They are used to providing for themselves, and they are not afraid of hard work.
4. They value family as #1 priority in life.
It is ingrained in Eastern European women that their most important calling in life is to become good wives and mothers, with career and money being a male's domain. Slavic girls still want to support their families, but they don't want to compete with men.
5. They take care of their looks always.
An average Slavic woman looks like a TV presenter. They spend a lot of time on their appearance, including healthy eating, exercising, and grooming. It's easy to notice them in a crowd, because they always look great.
6. They are not materialistic.
Money-making is left to men in Slavic families, with women choosing the function of supporting the husband. They see material success as something secondary to having a good relationship and raising happy kids.
7. You can find an Eastern European wife within months.
Russians and Ukrainians marry quickly, once they fall in love and feel it's the right person. Some couples on Elena's Models marry within 2-3 months; the majority of happy pairs get hitched within 12-18 months. If you want to have your own family, it's possible with ladies from Eastern Europe and you can do it very quick.
8. Your in-laws live thousands of miles away!
Okay, this one is a joke. Maybe you love having your in-laws nearby, in this case you will have to convince them to move, which is nearly impossible in case of older people from the former USSR—they love their homeland.
Do you think that you would like to give it a go? Login to Elena's Models and you can start chatting to girls in just minutes!
You get 20 free EOI's when you join today (added to your account once your profile is approved).