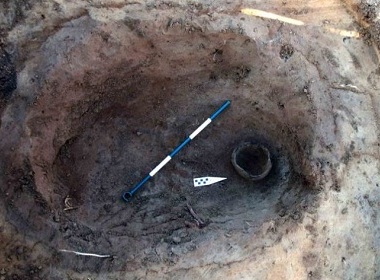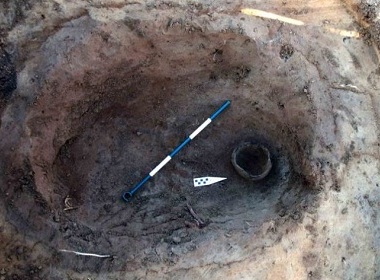 A 3500-year-old temple was found on the island of Khortytsia in Zaporizhia, Ukraine.
Ancient temple in Ukraine
An ancient religious complex was discovered on the territory of the National Reserve "Khortytsya Island" in Zaporizhia. The discovery is thought to date back to the 2nd millennium BC.
The staff of the reserve stated the unique finding was made during landscape works in mid-November, Kp.ua reports.
The ancient structure is located near the old riverbed of the River Dnieper (Dnepr). The complex consists of several stoneworks different in size with finery and stucco utensils in special holes. The scientists believe that the ancient "temple" belongs to the Timber-grave culture (Srubna culture).
Most probably, the fragments are parts of some specific construction of the Bronze age.
The preliminary exploration showed the discovery is about 3.5 thousand years in age.
Photos: Akcent.org.ua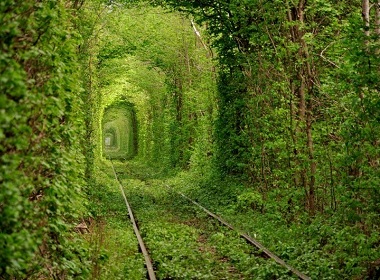 Read also: