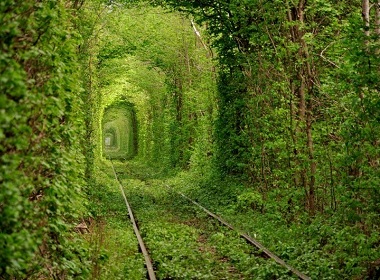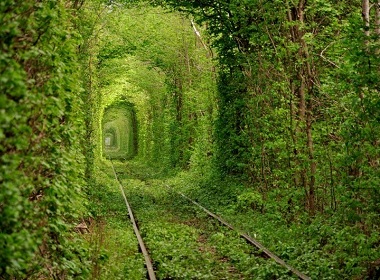 Tunnel of love is a romantic place located near the small Ukrainian city of Klevan. Sweet couples and newlyweds love the place. Locals say that pairs who marry here will be together forever and nothing can take them apart.
Tunnel of love in Klevan, Ternopil region, Ukraine
This beautiful tunnel appeared in Klevan by chance. It's a section of an abandoned railway surrounded by trees. The trains were going through it and breaking off the tree branches. That's how this amazing place appeared.
In the course of time people started to say that this tunnel is magic and full of love. It's believed that couples that marry here become inseparable. Besides, the tunnel's fantastic energetics can supposedly fulfil wishes. You just need to take your darling by hand, make a wish and go through the tunnel together. Be sure, your dream will come true, Udivitelno.com reports.
Local authorities want to use this place for marriage registrations. Maybe in future, any couple can officially marry here. Now only local citizens enjoy this opportunity while others come here to make beautiful pictures and simply take in the energy, according to Kp.ua.
The old railway road is situated 351 km (218 miles) from Kiev. It's quite easy to get there by car or by train #97.
The tunnel of love will be a perfect destination for sweethearts who want to  make their meeting even more memorable. If you want your international love to last forever, visit Klevan's most wonderful sight. It's a good omen, locals say.
Photos: Udivitelno.com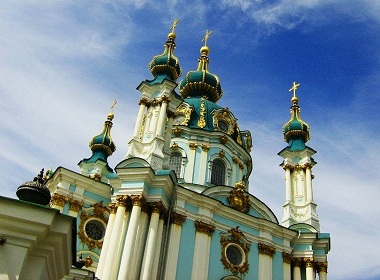 Read also: