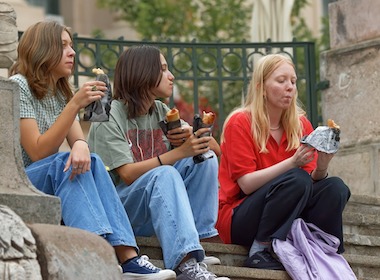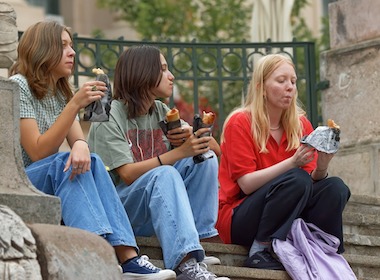 The way food is marketed to people has strong influence on consumption, especially among people with unhealthily high weight. Obese people tend to trust marketing messages without checking the facts, a recent study pointed out.
The impact of food marketing on weight
In developed countries, the number of obese people has increased a lot since 1980's. Experts guessed that marketing was responsible for this increase. However, there was no evidence to support this theory until recently.
New research from a group of scholars from a university in Canada in partnership with French scientists suggests that people who are obese have a stronger response to food ads.
But if people lose weight, they are not as keen to follow suggestions from commercials.
There were 3 groups in the research:
Patients with extreme obesity until they had gastric band or other weight-loss surgeries, also 60 days and 1 year after the operation.
People who suffer from obesity but did not have weight loss procedures.
Individuals of regular body weight.
To understand the reaction to food marketing, experts analysed the influence that branding, commercialising, and labelling have on food choices.
People who took part in the first experiment were asked to evaluate calories in branded products. They included healthy foods (apple juice, protein bar) in the first and unhealthy foods (non-alcoholic sweet drinks and chocolate) in the second research. The results show that people underestimate calories in healthy snacks, especially those who are obese.
The next test was about randomly choosing a portion of French fries from a fast-food cafe. Nutrition information was provided to help people to decide. Three variants, same sizes – 154, 117 and 71 grams but in one case they were marked large, medium, and small, while in the other test identical portions were marked medium, small, and mini. This was done was to make bigger portions appear more reasonable.
Results
The study proved that people who suffered from obesity would follow labelling, and not the knowledge about quantities. They picked the label medium, even if it was the amount of a large portion.

The analysis also demonstrated that people with obesity tend to be more responsive to food marketing – but after a weight-loss operation, their level of response decreased.

The reason, scientists believe, is the strong connection between the person's body mass, psychology, and response to marketing.

The results are crucial because for years experts thought that marketing messages – especially for foods that are high-calorie and low in nutrients are at least a bit responsible for the obesity crisis, but there was no evidence.

Now we know that marketing gimmicks indeed have influence on people's consumption.

Read also:

Share this article