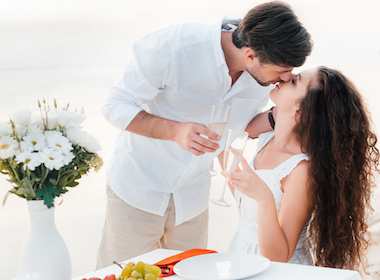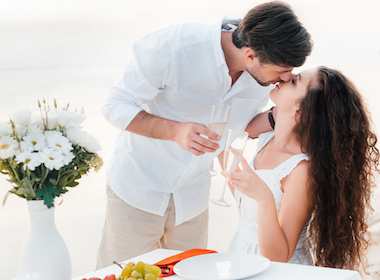 In today's modern world meeting someone from another country is as easy as going to a supermarket. You will definitely meet some foreigners, if you live in a metropolitan area. People travel a lot, and move around the globe freely.
However, as you may know, salaries in the USA, UK, Canada, or Australia are different than in Ukraine, Belarus, or Russia. If you think $8/hour is not a very good pay, consider this: after the recent collapse of Russian rouble and Ukrainian hryvnia, many people there are lucky to earn $2/hour.
Inviting a Slavic woman to visit you
If you want to invite a lady you are dating to visit you in your country, the cost of the tickets may be more than her monthly pay. In addition, she would need to apply for a visa to Europe, U.S. or Australia, which also costs around $100.
These costs are not too prohibitive when you earn $800/week, but if you earn $800/month or less (which some women do), it doesn't look that simple. Surely, many Russian and Ukrainian women would love to come over to see you, but if they were to choose a vacation spot for themselves, they would not be going there, and would not be able to afford it.
The message we get from ladies on Elena's Models is that men think a girl should simply purchase tickets and visit them. If this is what you think, then it should be you who needs to buy tickets and jump on the plane. Ask the lady if she is free to spend a weekend with you,  and go ahead!
Courting customs in Russia and Ukraine
Remember the customs of courting in Russia and Ukraine dictate that the man should be the one who initiates everything. It's unlikely she will invite you to visit; she is waiting for you to suggest how you want to meet.
Most girls commenting on my Russian dating blog are completely against of any tips or suggestions that a woman must help the relationship move forward: in their opinion, is a lady shows initiative, the guy will think that she is too eager, and wouldn't value her.
(Read more here: 7 core beliefs of Russian and Ukrainian women in love and dating)
Safety concerns
Safety and security are more important to females than they are to males. Ladies are naturally more vulnerable.
If you want a Russian or Ukrainian woman to visit you or meet in a third country, make her feel safe and secure by providing her with copies of your documents, address and phone number, maybe some photos and videos of your home, and an official invitation in your name.
If this all sounds like too much work, then how can she feel secure going to another country to visit a man who doesn't even want to move a finger for her?
Paying women's travel expenses
The easiest way to assist with ladies' travel expenses is to book tickets in her name online, and pay for them yourself. Tell her you will reimburse her for the costs of the visa, once she is in your country.

She can also have a local travel agent to book her tickets, and you can talk to the agency directly and pay to them. Sending money via Western Union is not advisable, better transfer funds to a bank account.

In you still feel a woman ought to pay her own travel expenses, then you should definitely visit her yourself first.

Read also:

Share this article