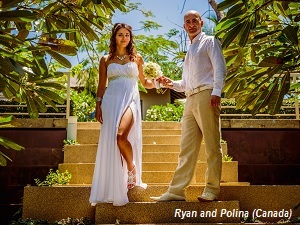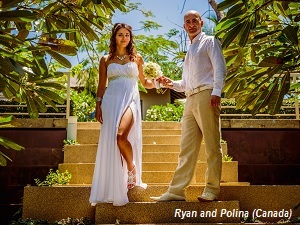 Men join dating sites to get women's responses, connect and hopefully establish a relationship in real life. These tips will help you get more answers from ladies to your messages and requests. After 15 years of working in the dating industry, here are my top 12 tricks to get women's responses. Every trick will assist, and using all of them in your profile and communication can significantly increase your response rates. When we asked women why they don't answer men's letters, their responses gave us a lot of insight into their likes and dislikes. Some factors may seem odd but knowing them will assist you in navigating the exciting ocean of online dating.
1. Get great photos
In dating online, everything starts with a photo! Your initial responses depend 95% on pictures in your online dating profile. Ladies want to see your face and eyes, and consider blurry, poor quality photos as a sign of disrespect. If you really wish to meet great women, ask a friend to take nice photos of you. Make them outdoors and dress neatly. T-shirts, shorts, cargo pants, sneakers, and baseball caps make you look too casual. A white collared shirt and long pants or jeans, maybe a jacket or a tie, smart casual style, will make you look more appealing. Beautiful nature, sea or blooming flowers on the background will "rub off", making the picture more energetic and happy. A genuine, happy smile in all your photos, complemented by a stylish outfit, will increase your responses by about 50%.
2. Write a fun profile
The next thing after the pictures is your profile. Girls complain that men's profiles are mostly the same. An interesting, positive story will produce great results and get lots of women's responses. Be true to who you are. Don't say that you love symphony if you cannot stand classical music. Include your real interests and hobbies, what you love doing for fun, preferably something beyond watching TV with a can of beer. Anything active and exciting is good. The same thing can be expressed in different ways. Choose a way that is positive and upbeat. Don't complain and do not include negative things. Just one negative phrase can be a turn off. Rephrase things you do not want into positive statements. For example, it's better to say that you "prefer to meet a non-smoker", rather than, "I don't want a girl who smokes".
3. Your career matters
I already mentioned in a previous post that girls from Ukraine and Russia believe that a man's main priority in life is his career, and a woman's priorities are her home and family life. This is why ladies pay great attention to what you say in your "occupation" and "profession" fields, and whether you mention your career in your profile elsewhere. A man who is reliable, hardworking and career-orientated is rare in Ukraine and Russia. Educated ladies who have professional jobs want to meet a man who is a good provider, too. If you are happy in your career or have a stable, well-paid job, feel free to mention it. If your job is one of your interests, you will score some points here. If you have achieved everything you wanted in your career and now can simply enjoy the fruits of your labour, great! If you have your own small business, put "own business" as occupation. Women love a man who is his own boss!
4. Custom-write your letters
Copy-paste letters are the online dating pet hate. People who really want to find a partner spend time on compiling their information and making photos. Remember, ladies who publish their ads on Elena's Models, have to write in English, which is not their first language. If she spent time on putting together her information, she wants it to be acknowledged. Read her profile before sending a message to her. Mention something you liked in your mail. Read her personal blog (the short daily message every member can include for all their contacts). If you do not respect the time and effort women put into their ads, you are not going to get their responses.
5. Use your personal blog
See it on the right panel on your home page. The blog is available to all Gold, Platinum and Ultimate members. It allows you to convey a message to everyone in your Contacts at once. A great quote or simply a positive and encouraging message posted daily will make them interested, and only take you a minute to write.
6. No innuendoes
It's too early for anything too personal or intimate, pictures, conversations or topics. These things are OK after you have been intimate in real life but not until then.
7. A little romance goes a long way
Girls react well to nice romantic gestures. A beautiful picture of a flower, or a poem you created just for her will help you get women's responses for sure.
8. Women love their kids
If she has a child, ask about subjects she likes at school or extra-curricular activities she takes. We are proud of our children.
9. Be a gentleman
The definition of a gentleman is a person who calls a cat, "cat", even if he stepped on it in the dark. Jokes aside, the ability to keep your cool is extremely attractive. As you like a woman who is a lady, girls like men who are gentlemen.
10. Answer women's letters fast
If a woman emailed you, answer her mail fast. If you do not respond, some girls may not want to communicate later, after a few days.
11. Write as much as she does
If she sends short messages, don't write 5-10 times more. Rather ask her when she is available to chat or video chat. So many guys are too scared to "get real", hiding behind computer screens, if you are brave enough to show your face, this will bring you ahead of the pack. Make sure you look stylish and polished, and the background behind you is clean and tidy, too.
12. There are no tricks
Have you read everything that was said before? In fact, these tips are just common sense. Calm down and think before doing anything. Think why you like certain profiles and not others. Be nice. Be polite. Online dating is like any skill. It gets better as you do it. As you improve your pictures, story, and skills, you will start getting more women's responses.

P.S. Sorry, could not resist. Your photo is #1 priority. Get it right and the tide will turn!

Related posts:

>> See all BLOG articles (in English)

Share this article