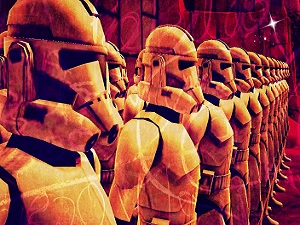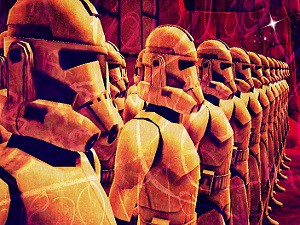 I was looking through some quotes the other day, and there were a few funny pieces about having a clone. Did you ever ponder over the idea of having a clone? Wouldn't it be amazing to have someone who is exactly like you, to hang out together?
Another thought is to have a child-clone. You may be bringing up a copy of yourself, and able to warn him about all the potential pitfalls of this life, and help him avoid unfortunate errors and mistakes, achieve his full potential.
Once cloning has been discovered, they quickly made human cloning illegal. But as science becomes more attainable to amateurs, with the help of almighty Internet, it may turn out to be possible within a few years than any of us will be able to do it. Would you dream of giving it a go?
We want what we don't have
When seeking a partner, many of us are looking for someone very different from us. Qualities that we don't have seem wonderful in another person. However, think of having a friend who is exactly your opposite. Would be keeping friendship a hard work?
The same thing with bringing up a child. If he or she were to be the opposite of what you are, it would be incredibly challenging of transferring your wisdom and experience to the youngster who wants to do all the things you never had desire of trying.
Do opposites attract?
I have heard the mantra, "opposites attract" so many times before that I didn't even question it. For some reason, we undervalue our own brilliant qualities but value traits of other people we are unable to perfect. Calm people think outgoing guys and girls are cool. Materialistic people admire poets. Introverts envy extroverts.
If you think of yourself and your own talents, it's a fair bet there is someone in this world who wishes to have what you do. Yet so many of us try to pretend being someone else, rather than who we are.
Are you compatible with yourself?
Admitting the truth about oneself to oneself — that's the start of being able to tell the truth about oneself to others. When you are OK with who you are, the way you are, other people usually find it more attractive than when you are trying hard to be someone else.
Sure, we can all improve ourselves. But even being who we are now gives this world value. You work. You are a friend, and a member of a family and a community. There are people in this world who know us well, and still like us.
By the same token, you can meet a woman who will like you for who you are. Just stop looking for things that you don't have and try to advance your social standing through your potential future partner. Make your life simpler, not more complicated. Try to find someone like you.
Read also:
>> All articles (in English)