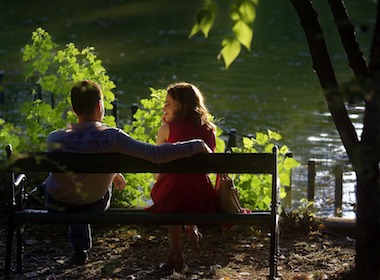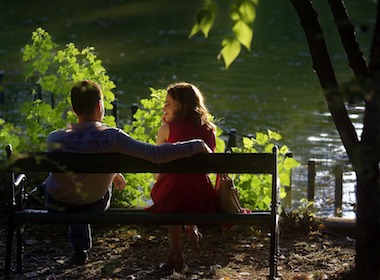 Men often try to figure out what women are looking for on a date to be able to give them exactly what they want. But the problem is, what women say they want and what they really want could be different things entirely. How do you figure out what should you do and avoid?
Do people really know what they are looking for in a new mate?
Many people come into a dating environment with what they think is "an open mind", but in reality not knowing what you want can lead to unnecessary encounters that lead you astray.
Age is a big consideration. Your own age also determines what you want and willing to give. Relationships with a large age difference can be a lot of fun, but practice shows that they seldom survive. But who knows, you may be an exception to the rule.
How a person behaves on the first date and during the several follow-up meetings could be an act. We all try to be on our best behaviour at first.
You are unlikely to meet a perfect person, even if you are perfect yourself (which is also unlikely).
Even though you are able to pick up a lot about the person during the first date, people change. They could be themselves and then change during a relationship with you.
If a person is single at 30, it means something in the past didn't work out for him or her. Usually you are only able to hear one side of the story. If you have heard the other side of the story, it may sound very different. Try to ask your date if they are talking about the past, "What would be the story your ex tells other people?" It may be quite interesting to hear what they say.
Today it's not unusual to have sex on the first date. Many guys and even ladies seek it. In 2016 Elena's Models survey among women on the site, 10% answered "Yes" to a possibility of sex on the first date. Further 29% stated it is OK if people knew each other for some time prior to the first date.
However, if you are looking for a mate and a long-term relationship, look pass the pretty appearance and amazing sex.
In regular dating, guys often only look for one thing: Get into the girl's pants. They are willing to work for it. Russian girls are wary of that. There are men who are willing to travel to another country just for a quick hook up. It makes women apprehensive about the man's intentions. So, your abstaining from "making a move"—even as little as a simple kiss on the cheek—will be accepted positively as the proof of your "serious intentions" towards her.
Ladies are definitely looking for a gentleman, someone who opens doors and his wallet to pay for food and drinks. This means he is potentially a good partner to support her and the future family. If he is not trying to court her, then the girl assumes he is not interested enough.
Good morals are rare in today's world. Even if they act nice in the beginning, keep watching.
What to look out for on the first date?
Bad words
Ego problem
Does he open doors and offers to pay? Does she appreciate your doing things for her?
Will this person be a lot of work?
Does this person gross me out?
Warnings
Be careful with drinking alcohol. Less is definitely better than more.
Dress up. You can still look acceptable in a suit and tie at a football game, but coming to a ball in shorts is going to look bad.
Read also:

Share this article