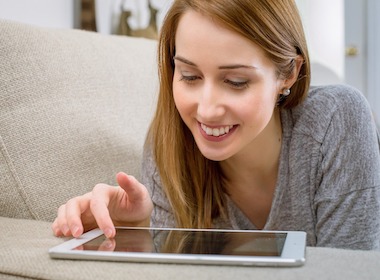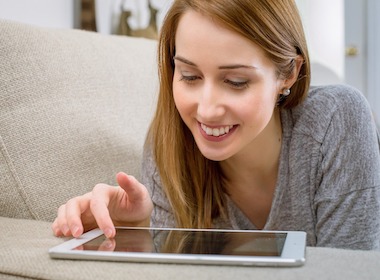 Sometimes we get complaints from men about women. This time a guy complained about a woman that she "wasn't real" and when asked for details, said we should read his emails on the site. So we did.
What happened, being a Gold member, he didn't have access to video chat on Elenas Models site, so he demanded from this lady to meet him on Skype. When she didn't react, he sent another email saying he wasn't going to continue the communication and would assume she wasn't a real person unless she met him on Skype, and that he needed to make sure she looked like her photos, because the photographs were professionally done. After which she basically told him to get lost, and he decided to report her as a scammer.
How NOT to ask women to meet
Email conflicts can escalate very quickly. When you don't see another person and their reactions to your words, people tend to be much more hurtful than they are in real life. Think Facebook trolls. Who would be that daring if they were facing the person they were abusing? Not too many people, that's for sure.
In this conflict, it was plainly obvious that the way the guy asked for a webcam meeting was too pushy and offended the woman, and he didn't even realize it.
We phoned the lady and talked to her. A lovely lady in her 40's, she was the first to mention the problem she had with one man on our dating site who accused that her profile was fake.
Guys, there are many ways to express the same thing! 😉
You can be nice and pleasant, or you can be obnoxious and pushy. There is a completely different feeling to these 2 phrases:
I feel we have so much in common, I am so much looking forward to talking to you on Skype!
I need you to meet me on Skype, so I can be sure you look like your photos.
The first one will be met with delight, and the second one with disdain.
Just remember: any phrases implying that you are unsure of her sincerity will always have a bad effect on a real relationship. How would you feel if she told you, "I need a proof that you are a real person. Show me your face on webcam, or I am reporting you as a fraud."
Not very nice, right? The most offensive part is that a person you were having feelings for thinks you can be potentially a scam artist. And what does it say about this individual? They aren't very confident and secure, and, probably, have a lot of baggage.
Accusations in scamming
It's pointless to accuse girls in being potential scammers, or even suggest that she may not be 100% sincere. Scammers will assure you they are genuine, but honest women will be offended, and most likely refuse to talk to you again.
From time to time we get emails from crazy guys who accuse us, Elenas Models as a business, in scamming. Do you think we spend time on trying to convince these guys we are not running a scam? Of course, not! We simply offer them a full refund, or, if they are not paying members, suspend their profiles, so that they would never be able to join again.
Why?
People with an attitude problem like this will always have trouble, suspecting every woman that she has a hidden agenda. Which means, they are going to be taking time of our staff complaining to Help Desk, and, probably, abusing women as well, which is going to turn into custard very quickly.
And then we have 10-15 women dropping off the site, because they felt offended and do not want to continue using Elenas Models. These 10 women may tell their friends not to use the site as well, so the problem snowballs. And, anyway, suspicious people have very little chance to establish a genuine relationship, because trust is the very foundation on which rapport is built.
Dating online and in real life
Please realize that dating women from Russia and Ukraine online is very much the same like meeting girls from your own country. If you were to talk to a lady in another city in your country, think how would you go about suggesting to meet on Skype or in person.
Surely you would not be telling her she needs to show her face, or you'd think she is a scam artist? So, don't do it here either.
Before asking people to do something, think what's the best way to go about it. Even if you live in the same city, not every female will be happy to jump on Skype right away, or meet you in a local bar tomorrow. Some may be content to do it while others may need more time to get to know you.
Your suggestion to meet on webcam should come as something she would be looking forward to, not an exam: do you look like your photos on the site?
Surely, if you were getting married, you would want your bride to have a nice dress, hair and make-up, and hire a professional photographer to take pictures? Or would you just take a couple of selfies, and put them on your wall to remember that day?
If you were going for a job interview, would you dress nicely, shave and comb your hair, or put on the worst clothes you have in your wardrobe?
The same is applicable to first introductions. People, especially women, tend to put their best foot forward, and look their finest. It doesn't mean they are trying to deceive you. The famous model Cindy Crawford once said, "Even I don't look like Cindy Crawford when I wake up in the morning". Which Cindy Crawford is real, the one we remember from magazine covers, or the one that wakes up in the morning?
Marilyn Monroe was famous for washing off her makeup, and going for a walk in the streets, incognito. She was delighted people would not recognize her without the usual hairdo, mascara, and lipstick. Was she lying to all of us, making herself look better for the movies?
The best way to ask women to meet on webcam
Making women anxious about meeting you on camera adds to the normal anxiousness of any first date. You should be trying to calm her down and be looking forward to it, rather than announcing it's a test.
Tell her you'd love to see her when she is ready to meet you on camera, and ask if she has a Skype account. She will usually tell you if she has one.
If she does, give her your Skype name and tell her what hours and days of the week would be convenient for you to meet. Check for the time difference between your locations, and tell her what time it's in her city.
Ask her to let you know when she can meet you but also tell her you will wait until she is ready. It's nice to see a man who is considerate and sensitive to her feelings.
It's a big thing for women to agree to meet on webcam. You only think that you need to make sure she is a real person, but for her it's a worry:
How will you be able to communicate, because her English isn't perfect?
What should she say?
What should she wear?
What to do if she doesn't understand what you are saying?
Is the date marked as a "lucky day" in her horoscope? (I know you may not believe in these things but many women do, even if they are highly educated.)
Ladies feel that it's a chance at a real relationship and they don't want to screw it up. It's "the first date", and she wants it to be special. Be a gentleman, and she will be happy to become your fair lady.

Read also:

Share this article