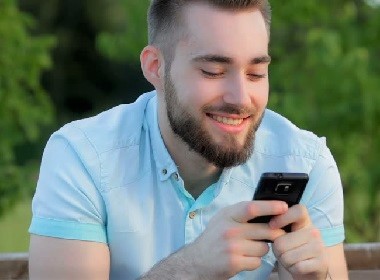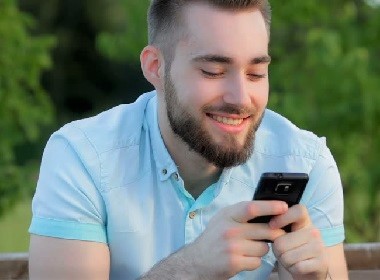 Most online dating sites presenting smiling photos of Slavic women won't tell you this, but you absolutely have to write to them first. If you just wait for their mails or EOIs, you will miss the best girls.
Why you must write to Slavic women first
PPL pseudo-dating sites did a really bad service to guys seeking love internationally. In these phone-sex-like ventures, as soon as you are logged in, you are basically attacked by chat requests from Slavic beauties.
The reason for that, if you have been following this blog, is in the ugly truth about PPL dating sites for Ukrainian women: Writers of love letters and hot chats are paid a share of what the website can get from trusting men, caught in a fake online "love affair".
In reality, no matter how hard we promote to women the idea of writing to men first, 90% of them refuse to do it, because they are brought up on principles, "a good woman should be modest". This means, she would never first express her interest in a man, even if she was dying to talk to him.
Some girls are more outgoing but the reason for ladies to use international dating sites is because they could not meet a man in real life at home. Normally, Slavic women who join international dating sites are more shy than an average female in that country, and that's why she is alone and didn't manage to get married.
So, if you are on a dating site for Russian (Ukrainian) brides and you are swamped with mails and chat requests, you know it's not real. Real Russian (Ukrainian) girls do not fall off their high heels to offer themselves to men. Vice versa, they wait for guys to start the chase.
Why good girls are waiting for you to write to them
Even though we make a great effort to tell all Slavic women who register on Elena's Models to write to men (when we interview them during the registration and approval process), most of them will never send an EOI or mail to a man. So ingrained are the principles of "how dating should work".
Slavic women from the countries of the post-USSR believe in the "hunter-prey" dating model, where a male is supposed to relentlessly pursue the female, who is presumably trying "to run away".
Only if he manages to "catch" her, despite resistance, then she can believe that he legitimately has serious intentions towards her.

Only if she tries to run away, the guy can be sure she is a "good girl" who would not allow just any man to approach her.
It is a cultural tradition that may sound to you like stalking, but this is what the actual "correct" dating ritual should involve in Russia and countries of the former Soviet Union.
Do not hesitate to contact women first
She may look absolutely gorgeous and even dress in the style what you would consider "provocative" if a western woman were to dress like this, but she can be painstakingly shy and reserved, scared to talk to men.
The women who, following our tips, gathered courage to send an EOI to a few men, often complain that they didn't get the response they hoped for. Often men simply do not answer or post a negative response.
For a woman, who never ever in her life attempted to approach a man, it's devastating. All of a sudden, she experiences the pain of rejection—and this is in addition to the great embarrassment that she already put herself through by violating her rules and contacting a man first.
This is why when we reiterate our advice to women to contact men first, they often answer: "I tried to do it, and I was not successful".
If we ask details, it's usually the story of her trying to email 10-20 men and not getting positive answers from them, which kills her will to attempt the first contact forever.
This is why Slavic women prefer to patiently wait for men to contact them, rather than attempt to run their own searches on the website and initiate communication.
SUCCESS TIP #1: Get Platinum subscription
The majority of guys usually opt for Gold subscription, which limits the number of contacts to 50 women. It may sound like it's enough to meet the Love of Your Life, but what it does, it makes you weigh your options and be careful in how many female users you contact.
With Platinum subscription, you can contact as many women as you want—NO LIMITS.
You can email 100 girls every day, if you wish.

Every new lady who joined the website and didn't have any contacts with men as yet, you can email all of them!

And you don't need to send an EOI and wait for ladies to answer, "yes" or "no". You don't worry about it, just send an email. While Gold guys are waiting for her response back, you may already start chatting back and forth on Skype, and she will not even want to enter any more conversations.
Because you can be first, before all other guys (since you don't need to count how many girls you have started talking to), you have a better chance to secure an exclusive connection.
For the same reason of modesty, Slavic ladies feel uncomfortable talking to multiple guys, especially if your communication becomes more open. They already see it as a relationship.
If you came here to find a good woman for marriage, write to ladies first.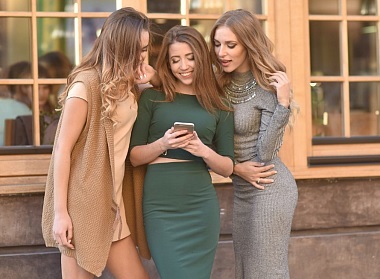 Read also: