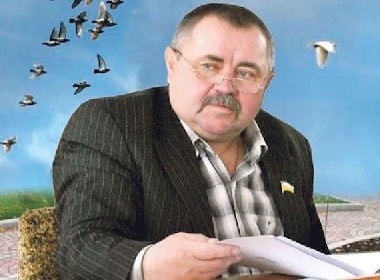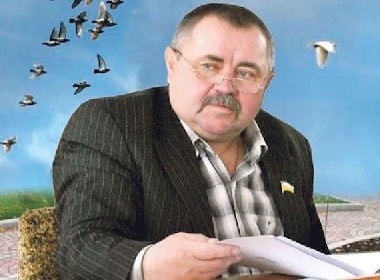 Nothing can surprise us anymore about Ukrainian elections — or can it? In Rovnenski region, a dead man won elections.
Ivan Totovitsky — The Dead Man Who Won Elections
Ivan Totovitsky (pictured) from the party "Batkivschina" died on 20 October, 5 days before the elections, KP.ua reported.
He was buried 3 days before the polling day 25 October 2015.
However, the voters were asked to vote "in memory" of the dead candidate, whose name remained on the list.
As the result, he won in his district.
Now his seat on the council will be given, according to the election law, to the next candidate from his party.
Winning dead!
Earlier we reported about Chewbacca being arrested for incorrect parking (and absence of identification) while driving Darth Vader to the polling place in Odessa on the election day. The Dark Lord was extremely upset, not only because he could not find his faithful driver on his return from the polling booth, but also because he was denied to cast his vote: His name wasn't found on the electorate roll, although his kids (Luke and Leia) were allowed to vote.
Darth was fuming, and a poor policeman had to explain to him why Chewbacca was arrested.
Chewbacca was let go, after being given a fine of 170 hryvnia, which he refused to pay immediately. However, he found money to put some gas in his car, as we can see in the new video that surfaced online. The fine was paid later, so Chewbacca has been given all clear by the law.
In the meantime, along with the winning dead, Emperor Palpatine secured a seat on Odessa council. The quite alive Darth Vader and his bloc didn't score a seat. Palpatine managed to win his seat by deserting Darth Vader and his bloc, and joining the party of Odessa's mayor.
Video: Chewbacca At The Gas Station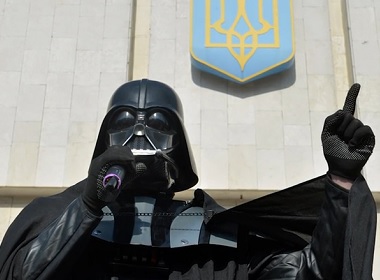 Read also: