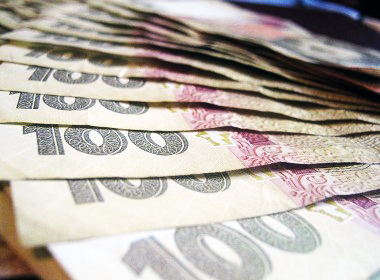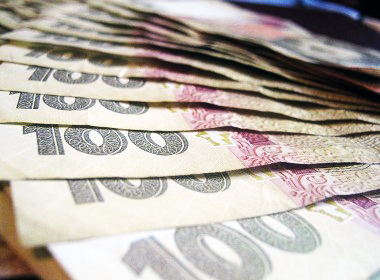 The minimum wage in Ukrainehas been raised once a year during the last few years. In 2018, President Petro Poroshenko suggested to raise the minimum wage in the middle of the year and this was included into the law on State budget, Segodnya reported. But it doesn't look like it's going to happen.
How minimum wage in Ukraine changed
In 2017, the minimum wage rose from 1600 (USD $61) to 3200 UAH (USD $122). In 2018 it was increased by 16% and now is at the level of UAH 3,723 (USD $142). There is no minimum hourly rate but only monthly rate for salaries.
The law on the state budget for 2018 stated that the minimum wage could be raised up to 4200 UAH (USD $160), that is, by another 13%, according to results of the first quarter of the year.
However, Heads of Government have recently been mentioning different numbers. For example, this year president Poroshenko several times said that the salary should be 4000 UAH (USD $153).
Initially, last year Petro Poroshenko considered 4100 UAH (USD $157) as a possible minimum wage that should be already implemented in 2018. Recently about the same amount was mentioned by the Deputy Prime Minister Pavel Rozenko. "In a letter to the Cabinet of Ministers and to the Verkhovna Rada, the president … suggested considering the possibility of raising the minimum wage to 4,100 UAH," the governmental portal quotes the vice-premier.
However, the draft of this year's budget law prepared by the Cabinet has the number set at 4200 UAH (USD $160). The same amount is discussed at the Ministry of Finance. The amount appears in the fresh National Bank's "Forecast of inflation" from April 2018. Prime Minister Vladimir Groisman also talked about an increase up to 4100-4200 UAH (USD $157-160).
Financial analyst Eric Naiman believes that the increase in minimum wages last year had no negative consequences for the country's economy, therefore this time it should work just fine as well. According to Naiman, the planned increase in minimum wages is primarily aimed at increasing income to the budget through payment of taxes by employees. Remember, a large part of wages in Ukraine is paid as "cash in envelopes", where employees and employers both try to hide the actual amounts, so they pay less tax. As we reported earlier, 1 in 2 Ukrainians gets "black salary".
"I think the government and the president positively assessed the consequences of raising the minimum wage last year, although it was quite unexpected and rapid, from 1600 to 3200 UAH." Therefore, I think this gradual increase of the minimum wage will continue, " Naiman said.
It looks like Ukrainians aren't getting a pay rise this year again.
Pension increase
Seniors in Ukraine are getting a long-awaited pension increase in July.
The director of the department of pensions Elena Okhrimenko explained that people who have worked the necessary years (25 years for men and 20 years for women) will be getting not less than 1,434 hryvnia (USD 53) PER month. Right now the minimum pension is 1,373 hrvynia ($51).
However, only 2.6% (300,000 out of 11,7 million of pensioners in Ukraine) are getting the minimum pension. Most are getting more than that, although not by much.
89 thousand pensioners are only getting so called "social pension", as they have not worked long enough in their lives. This category of pensioners have to survive on only 412 hryvnia monthly ($15). With the new rise, they will get 18 hryvnia more (it's less than USD 1). How these people manage to survive? Usually through financial support from kids and also growing their own fresh produce on dachas. Some of them knit socks and hats for sale or harvest mushrooms and berries in state forests, which is allowed, and sell them in street markets.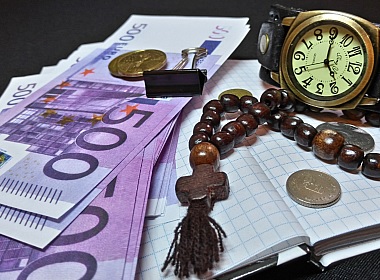 Read also: