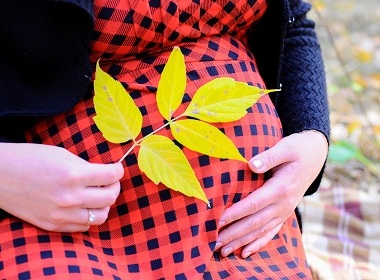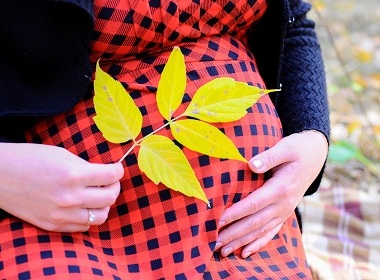 Surrogacy has always been a controversial issue. It is forbidden in the majority of developed countries. Russia is one of the states where commercial surrogacy is lawful and regulated. Many Russian couples use the procedure to become parents. Since the procedure is accessible to foreigners, there is also a sector of the market directed to connecting parents desperate to have a baby with healthy young women willing to assist others for a fee.
Surrogate motherhood is practiced in the country since 1995. The first surrogate twins were born in Saint-Petersburg. The official law concerning commercial surrogacy and financial compensation for pregnancy was adopted in November 2011. Several prominent aging Russian celebrities had children with assistance of surrogates.
Experts estimate that about 400-500 children are born in Russia by surrogate mothers annually. The numbers are not that high: 1.6 to 1.8 million babies are born in Russia every year.
Russia may seem like a perfect destination for surrogate maternity: It's permitted by law and relatively cheap. Many Russian clinics advertise the procedure promising to handle all the legal issues and find the right mother to carry a baby.
However, there is a dark side to this exciting option for hopeful parents. There are also scams and cases where mothers decided to keep newborns for themselves, rather than release them to genetic parents. And it's perfectly legal.
So, what is the real situation with surrogacy in Russia?
Surrogacy laws
As we mentioned before, in Russia surrogacy is legal. It is defined in the Family Code of Russia. Federal legislation stipulates rights of the parties taking part in the procedure.
Russian surrogacy has its own peculiarities and requirements, AIF.ru specified.
What the law says:
A woman willing to participate in surrogacy programs must be aged 20-35. The woman does not have to be married.
A potential surrogate mother must have her own healthy children (1-3) and be mentally and physically healthy. Her state of health is carefully checked before the pregnancy and observed until the birth of the baby.
The intended parents should be unable to have the child of their own, which must be proven by a medical assessment.
Marital status of the intended parents is not important. A single person also has the right to have a surrogate child, according to Russia's laws.
Local surrogate maternity programs are accessible for foreigners.
Surrogate mothers in Russia have full parental rights for babies (even if they have no genetic link to them). They cannot be deprived of parental rights without their consent. Normally such mothers sign documents specifying their agreement to give the baby to the intended parents. However, if the mother decides to keep the child, there is little recourse for intended parents, even if the child is biologically their offspring.
Surrogate mothers are allowed to reinstate their parental rights if they desire.
When the surrogate child is 18, he or she may request parental rights of his surrogate mother to be restored.
Surrogate mothers cannot be genetically linked to the child. It means that they cannot donate their eggs.
One client stated that the most important thing during the process is to receive the consent of the surrogate mother to give up her rights for the baby, BBC reported. The legal documentation should be signed off by a lawyer, the head of the hospital and an obstetrician.
These are the main requirements for participants of surrogacy programs in Russia. Any disputes are referred to a court.
The following cases are not stipulated in the law:
Birth of children with mental or physical defects.
Death of biological parents of a surrogate child during pregnancy or before the transference of parental rights.
However, as the surrogate mother has parental rights for the baby, it's up to her to decide what to do with her newborn child in such cases. She can either keep the newborn for herself or abdicate her parental rights and the child will be sent to an orphanage.
The following documents must be provided to the civil registry office (ZAGS) to register the birth of a child born through surrogacy:
Doctor's certificate of birth.
Surrogate mother's consent to give the baby for adoption.
The official documentation from the clinic, signed by a lawyer, an obstetrician and the head of the hospital.
Commercial surrogacy in Russia
Commercial surrogacy means that future parents pay a fee to the mother to carry pregnancy. It's legal in Russia, as well as some other countries such as Ukraine, Georgia, India, and some USA states.
Many Russian clinics offer assisted reproductive services. In most agencies carrying a baby for a client is regarded as a job. Clinics instruct carrying mothers to think of pregnancy as a paid work. Preference is given to mothers who are financially motivated. The temporary maternity should not evoke any parental feelings, as it may cause problems in the future. This is why genetically linked surrogacy is prohibited in Russia. It is quite contradictory, because the surrogate mother has full parental rights for the newborn until she signs her consent to give the baby for adoption by his intended parents.
The majority of surrogate mothers consider such pregnancy as a way to earn money. Many of them spend the pay check to buy a home for their own families.
Russian legislation does not consider a baby born through surrogacy as an object of a contractual agreement. This is why the law cannot guarantee transference of parental rights to the paying client. The carrying mother has to agree voluntarily.
Russian surrogacy cost
The cost of the procedure vary significantly from one case to another.
Vadim Bakhtov, who represents one of the largest Russian clinics offering reproductive health care for women, lists the following expenses required to hire a surrogate mother:
Payment to the potential mother is around 600 thousand rubles (USD $9,410).
15-30 thousand roubles ($235-$470) is provided to the mother monthly for food.
Expenses for medication and clinic appointments may reach 700 thousand roubles ($11,000).
The birth in a hospital is up to 700 thousand roubles ($11,000).
The average price for in-vitro fertilization (IVF) is 200 thousand roubles ($3,137). It may take several IVF procedures for a successful pregnancy.
Roman Bikbulatov, a lawyer from Yekaterinburg, pointed out that the average cost for a substituted pregnancy is about 1,5 million roubles ($23,525). The cost is higher in Moscow, where it may cost up to 3,5 million roubles ($55,000). Moscow clinics usually require the mother to live in the city for the whole term of her pregnancy, thus adding substantial accommodation costs. Besides, it's unknown how many IVFs the mother will need to get pregnant.
A consultant for the fertility clinic "AtraVita" from Moscow stated that the average price for surrogacy in their clinic is around 2,5 million rubles (USD $39,000). It includes IVF, prenatal care, and legal support. It does not include accommodation and costs of food (just partly during the first 5 weeks). The consultants say it takes around 3-6 months to find a suitable mother.
The process
AIF.ru lists the following steps that parents need to go through to complete the process:
Find a surrogate mother. They can do it themselves or use a mother recommended by the clinic.
Find an egg donor and/or a sperm donor. In cases where one of intended parents is sterile, they need to obtain genetic material from a donor, which would add extra costs.
Medical screening. Parents and the future surrogate mother undergo a health screening prior to being matched with each other.
Legal contract. To ensure clarity and legal compliance, all parties to the process sign a contract. Each party needs their own lawyer.
In vitro fertilization (IVF). The future mother undergoes the IVF procedure.
Pregnancy. Doctors monitor the pregnancy to ensure the wellbeing of the carrying mother and the child.
Birth of the child and transfer of rights to intended parents. After the baby's arrival, parents have the right to register the newborn in a registry office as their own. It's possible only upon the surrogate mother's consent.
Problems with surrogates in Russia
The main drawback of the surrogacy in Russia is that according to the law a mother can keep the child if she changes her mind.
Such cases are extremely rare but they do exist. Thus, Zinaida Rakova didn't give the child to his biological parents as she decided to keep the baby. She terminated the agreement and the law was on her side. The case took place in Ulyanovsk in 2010.
There are also plenty of scams surrounding the lucrative business of baby making. Surrogacy.ru has a black list of reported cases where intended surrogate mothers changed their minds or terminated a pregnancy. Some mothers disappear after undergoing medical screening or receiving part of the payment.
The woman called Larisa took money for medical tests from several parents and disappeared.
A woman terminated pregnancy because she decided to change intended parents. Probably, other parents offered her more money.
A prospective mother changed her mind when embryo implantation was scheduled. The expensive embryo growing procedure was to no avail, precious eggs were destroyed.
Another potential mother requested to double the payment for her services just before the start of the program.
Elena Milovanova, a local lady who used the procedure to get a child, stated that she spent 2 years trying to find a good clinic and complete the process. In the first clinic, she had 3 implantations to a prospective surrogate, which all failed. Each of the failures cost her 50,000 rubles ($772). She had to change 5 surrogate mothers. In total she spent 1,5 million rubles ($23,160) to have the process completed successfully. She would love to have one more child but was too traumatized to go through such problems again.
It is not an easy task to find a responsible woman for surrogacy in Russia. Potential mothers are in high demand but many of them do not realize the scale of responsibilities they undertake. Some people contacting hopeful parents are simply scammers. Obviously, clients who are ready to pay clinics top dollars, may avoid a lot of problems that often arise when dealing directly with a woman willing to carry a pregnancy.
Surrogate motherhood becomes more popular in Russia with every year but it has its challenges.
Many experts note that an international agreement is needed to provide the same rules for surrogacy across different countries.
In the meantime, Russian celebrities and wealthy keep engaging substitutes to carry pregnancies for them. It is also an interesting proposition for foreigners, including single males, who wish to have a kid but don't have a partner, as well as childless couples.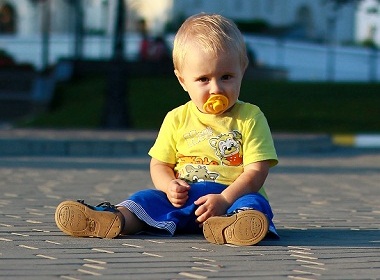 Read also: