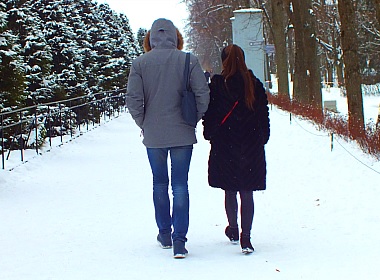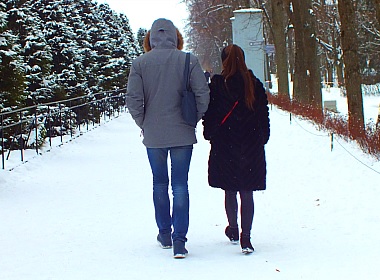 Russian Public Opinion Research Center insists that Russians don't feel lonely.
The epidemic of loneliness didn't affect Russia
The vast majority of Russians (93%) in general do not feel lonely, the statistics show. The majority of the poll respondents (62%) stated that they are not afraid of loneliness, because they have good strong social ties.
Russian women tend to feel less lonely than men: 95% of women vs. 92% of men stated that they have some really close friends and associates. 7% of men and 5% of women stated they have no close friends and associates.
The highest share of respondents who feel alone is among 35-44-year-olds: 7%.
The least lonesome age is 25-34: only 4%.
Among the ones who are afraid of loneliness, people quoted the following reasons:
Uncertainly in the future: 8%
Having no close friends or family: 6%
Lack of communication: 6%
Fear of not being needed: 4%
Helplessness: 4%
Death: 2%
Illness: 2%
Boredom: 1%
Fear of disappointment in people: 1%
Various phobias: 1%
Nothing to do: 1%
Loneliness itself: 1%
However, Russians say that they do feel lonely at times.
Only 26% of Russians said they never feel lonely. To overcome such moods they use different methods.
44% find help in talking to family and close friends.
28% watch movies, read books or play computer games.
20% dedicate time to their hobbies.
15% get fully engrossed in their work.
11% join some activities, such as sport, courses, trainings etc.
10% play with their pets.
9% chat online in forums etc.
7% attend events such as concerts, exhibitions, go to clubs.
The same share (7%) go to church.
5% enjoy some edible delicacies.
2% find solace in drinking alcohol.
Another 2% seek casual affairs.
Almost a half of respondents believe that the number of lonely people in their surroundings has increased in the last 5 years, while 15% believe it's declined. 71% of participants think that elderly people are more prone to loneliness, while 32% believe that it's young people that are more prone to it. 65% of respondents also think that people who don't have a family and kids (a necessary prerequisite to fulfillments in life, according to Russian social norms) would fall into this category.
The reasons for loneliness
There was a change in public opinion regarding reasons of loneliness. 8 years ago in 2010 the biggest reason was seen in parting with or losing loved ones. Today this factor is two times less significant.
Now people blame specifics of one's personality (being reserved, unsocial). The second most important factor named the wide spread of Internet and other technical means of communication that seemingly replaced face-to-face interactions. (Truth is, scientists show that social networks had no negative influence on the amount of face-to-face contact and the feeling of wellbeing.)
Conclusions
Russians report seeing more lonely people around while they do not feel lonely themselves.
This is probably caused by how we perceive others. We tend to assume that a person is lonely (or not) by what we personally observe.
If a person is by himself, not talking to anyone else and being on the phone, we automatically consider him lonely.
And this is a big mistake. Such "lonely" person might be chatting with hundreds of friends from different cities or even continents.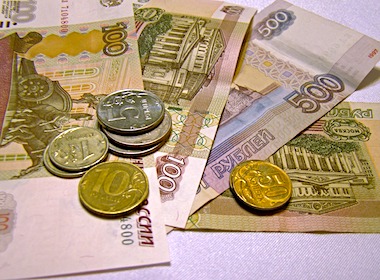 See also: