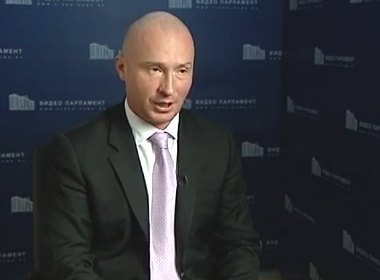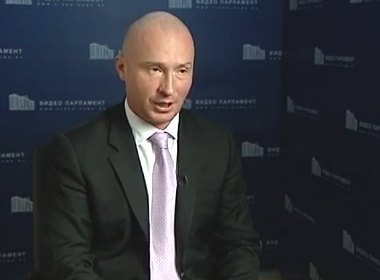 "Well done lads, keep it up!" Those were the words of a prominent Russian politician Igor Lebedev, a member of Duma (federal parliament) and an executive committee of the Russian Football Union, in response to information about violent fights of Russia's soccer fans with their English counterparts.
According to ABC, there were about 150 fans from Russia who clashed with England's supporters during the European Championship in France. The game Russia-England ended with the even score 1:1.
The 43-year-old Russian politician stated he didn't see anything wrong with fans being physically violent to each other. He believes it's normal for fans to fight.
Moreover, his view is that Russian hooligans were defending the country's honour. Lebedev calls for forgiveness and understanding towards the Russian Euro 2016 team's supporters, as they needed to stand up for their country and defend it.
Lebedev stated that is was the fault of the French police who showed their inability to organize such events.
"I do not understand these politicians and administrators who are now blaming our fans. They [fans] should be protected, and when they come home, we will sort it out," the politician wrote on Twitter.
After his controversial comments attracted attention, the LDPR fraction chairman fired back:
"To all who wrote filthy things under my tweet in support of our fans, I want to respond. RUSSIA WAS, IS AND WILL BE A GREAT COUNTRY!!!"
"The situation on Euro with the behaviour of fans says about a complete professional unsuitability of the French officials."
The tag on top of Lebedev's Twitter account states: #roadtovictory.
Both England and Russia were warned by football officials that they could be thrown out of the championship if there were more violence. The first fights occurred off the stadium's ground on streets. After the game, Russian supporters broke security inside the stadium and attacked English fans. Gazeta.ru reported that 35 people had received injuries. The game was held in the French city of Marseille.
England's fans were called to be respectful towards the locals and not cause any problems by both officials and team players.
The next game of the Russian team is scheduled in Lille. Russians are playing with Slovakia on Wednesday 15 June. England is playing in the nearby Lens against Wales the next day. On 20 June Russia plays against Wales.
Russian sports minister Vitaly Mutko tried to downplay the problem of fans' fights as well, The Guardian reported. According to Mutko, media reports about violence were exaggerated.
Russia has been charged with several offences by UEFA, including public disturbances and illegal fireworks, Lenta.ru reported. There has been no case open against England.
The chief trainer of the Russian team and the soccer players issued a statement asking fans to behave correctly during the tournament. "It is very important for international football organizations to have guarantees that there will be no further breaking of the law from the side of fans," the statement points out.
Russia is to host the 2018 World Soccer Cup.
Igor Vladimirovich Lebedev is a high level official of the Liberal Democratic Party of Russia. Lebedev has a degree in law and works in the Duma committee on budget and taxes. He is the son the party's founder Vladimir Zhirinovsky, who is known for its extreme views on a variety of subjects. One of Zhirinovsky's previous suggestions was to strip Russian women marrying foreigners off their Russian citizenship.
Lebedev's parents changed their son's name on purpose to his mother's maiden name, so as not to interfere with his personal life, due to the fame of his father.
Russian Federal elections will be held on 18 September 2016. Using topics of interest and outlandish statements is a regular plot by minor parties, which has been often used by LDPR.
In Russia, touching another person during a disagreement is still not considered a taboo. Moreover, it can be indeed viewed as a "matter of honour" to initiate a physical fight in response to a rude remark or gesture.
Photos: Lebedev's parliamentary interview, screenshots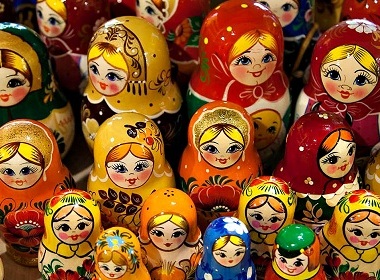 Read also:

Share this article