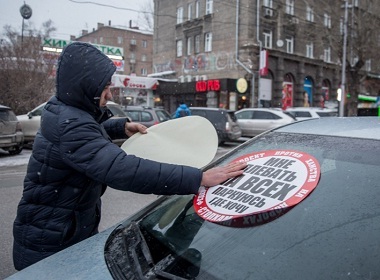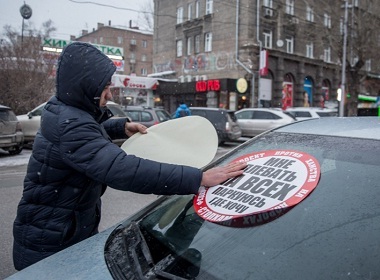 Staff author: Adilia S.
Non-profit organization "StopHam" was excluded from the Unified State Register of Legal Entities at the request of Russian Ministry of Justice. The federal funding for the organization has also been frozen. The decision came into effect on 21 March 2016, Gazeta.ru reports.
StopHam (translated as Stop a Douchebag or Stop a Cad) is a Russian volunteer organization fighting against rude drivers and traffic rules' violations.
StopHam volunteers patrol high traffic areas and ask drivers to abide by the rules. In case of drivers ignoring parking and traffic regulations despite the warning, activists glue a giant sticker on their cars' windscreens. The stickers read, "I spit on everyone, I park (drive) where I want". Often such actions ended up in conflict situations and confrontations with car owners.
The volunteers film their encounters and upload the videos on YouTube for everyone to see. There was a high-profile case in the news a few weeks ago when a former Russian Olympic champion refused to follow the rules and had a sticker glued on his car window. The former Olympic gymnast then physically attacked the activists, which was recorded on film. The activists didn't sue the gymnast for the attack.
The press service of the Russian Ministry of Justice states that the Federal State Supervision authority revealed serious violations of the law in the work of the organization.
The Ministry claims they are fully satisfied by the judgment dated 12 October 2015. As no formal appeals were lodged, the non-profit organization had been liquidated.
The StopHam Facebook and VK pages still call volunteers for patrols. A new video has been uploaded on YouTube this week. It doesn't look like they intend to terminate their activities.
Russian traffic videos are some of the most popular crash films in the world. The traffic police in Russia seems to be powerless to control drivers' behaviour on roads. This is why StopHam (pronounced as "Stop Kham") volunteers took matters in their own hands, patrolling areas where drivers park unlawfully without replications.
As on officially registered not-for-profit organization, StopHam received about US $100,000 in government grants. However, now that the leftover funds from 2015 are frozen, the leader of the movement Dmitry Chugunov is unsure what to do, The Daily Beast reported. The organization was registered as a legal entity since 2013. The official reason for termination is non-compliance with paperwork requirements.
Watch some videos revealing driver's behaviour on Russian roads below or visit StopHam page for more.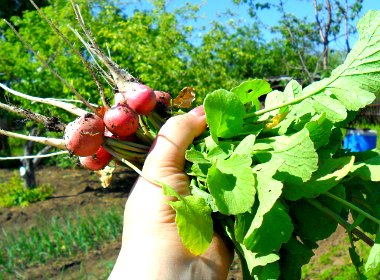 Read also: