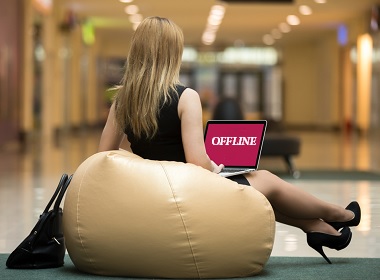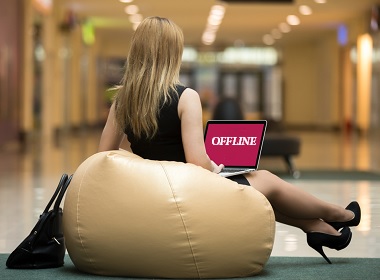 The online world in Russia is rampant with fury: The government announced a plan to disconnect the entire country from the world wide web.
Russia goes offline
The plan is to cut off the Internet connection to simulate a situation of a cyber war, ZDNet reported.
The disconnection is supposed to be "brief" and only remove connections to the outside of the country while keeping the internal communications alive and well.
The global Internet infrastructure won't be used during the simulation. Instead, the users will go through the internal servers of the government.
The draft law was introduced on 14 December 2018 and has already been approached by the majority of parliamentarians in the first reading. This means, two more voting sessions (in Russia they can happen in the space of days), after including corrections as requested by the law makers, and it's a valid law.
334 members of the Russian Duma voted in favor of the new law on cyber security, while 47 voted against it on 12 February 2014.
Russian government likes to introduce unorthodox laws during the times when people are in a holiday mood. This time it was the New Year and Christmas that pulled the attention away from the proposed legislation that is unlikely to be popular.
Officially, the goal of the simulation is to test provisions in case the global powers decide to cause harm to Russia by cutting it off the grid. However, for a long time Russian bloggers have been warning users that they soon will have provisions like in China where severe restrictions are placed on what the users can see and access within the global network.
Tech experts believe the law may be unworkable as the legislators often have limited expertise and propose measures that cannot be implemented in reality, based on the level of the technology available. For instance, it is the government that is supposed to provide solutions and equipment to Internet Service Providers to filter out undesirable traffic to prohibited resources.  How this will be done, is unclear.
No world, no wide, just Internet
Censorship could be the main reason for the powers of Russia to attempt creating an internal network independent from the outside channels, isolating its cyber space.

The planning outage is supposed to occur within the next weeks.

The test is being planned as a part of the Digital Economy National Program aimed to limit potential harm an interference by other countries may cause Russia. The results of the test will provide insights as to what should be changed in the draft legislation that is due to be voted in the parliament, to ensure the goals are achieved as planned.

What do you think of the plan to cut Russian users off the global Internet? Comment below!

Share this article