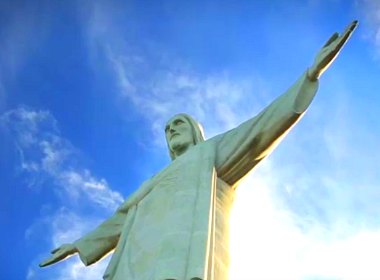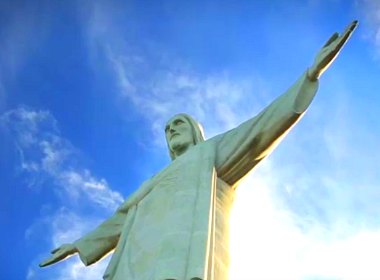 IAAF confirmed that Russian track and field athletics competitors will remain banned for the duration of 2016 Rio Olympics. The suspension was implemented in November 2015 after allegations in widespread "state sponsored" doping among Russian athletes. However, Russian athletes who can prove that they are clean will be allowed to compete as individuals.
Was Russia unfairly targeted?
Russian president expressed his sharp unhappiness with the IAAF's ruling. Vladimir Putin's statement's main point was that International Athletics Federation's verdict was unfair and unjust. Russian president emphasized that the ban should have been personified and not applied to the whole country's team.
One of Russian Olympic champions, pole jumper Yelena Isinbayeva, stated her intention to appeal against the decision in court, calling it "a human rights violation", BBC reported.
Russian social networks once again flared with sympathy for the athletes who were found guilty of doping, including the recent meldonium scandal. Over 100 sport personalities were suspended for the use of the recently prohibited drug, including the highest paid female athlete of 2015 Russian Maria Sharapova.
The common sentiment among Russian commentators drifts along the following line:
"Everybody is using drugs but only Russia was singled out."
The views of local fans are that other countries are envious of Russia's success, and this is why the country was unfairly targeted by bans and suspensions.
Lord Coe, the President of IAAF emphasized that politics had no place in the committee's decision to ban Russia from Rio Olympics.
The IAAF taskforce report reiterates what local fans inadvertently imply: There is a deep-rooted culture of tolerance for doping in the country. The local sporting federations jumped to cover up the problem rather than trying to solve it though concrete structural changes. The Russian Ministry of Sport was implicated in creating support structures to cover up doping.
Support for athletes ban within Russia
However, not all Russian journalists agree with the view that the country was unjustly treated.
Nikolay Yaremenko, a sport author and the chief editor of Komanda.com, said he expected such a decision from IAAF. According to him, for the seven months after the initial scandal "the bureaucrats were only actively imitating reforms, in reality everything is still the same."
The new chief of the Russian athletics federation seems to be just a nominal figure because he is still working as the minister of sport of Samara region and the head of a prominent soccer team, Yaremenko writes. Even the trainers who were suspended still work. The trainers who pushed their athletes to take drugs were not punished.
Yaremenko points out that cheaters found a new way to avoid drug tests: Athletes register their residence in towns that are "closed" (due to restricted access for the reasons of national security), which makes impossible to test them. Sportsmen are using this trick without actually residing in closed localities.
Komanda.com editor specifies that there is a possibility of Russia announcing their boycott of Rio Olympics as a protest against IAAF's decision. This would mean stopping individual athletes like Isinbayeva from competing under the Olympic flag.
Yaremenko's answer to the question who benefits from the story with the doping ban is simple:
"This story is most of all beneficial to us. "Us" means the fans, who will be confident that it is not bio robots pumped with medications that are winning in front of their eyes; the sportsmen themselves that will have no need to compete with the ones they do not trust.
"We are helped to clean ourselves up, because the bureaucrats and trainers brought the situation to a dead end, and nothing can be resolved by itself.
"It is only here [in Russia] I can imagine the situation where a former athlete caught on a positive doping test is seriously discussing cleanness of Russian athletes. It is only here the situation can be imagined where the ones caught doping are [treated like] national heroes, go on all talk shows and are being met with applauds."
The verdict of the chief editor of Komanda.com: It may be time for Russia to stop arguing and start cleaning themselves up.
People's comments
Russian commentators already picked up on the trend of being offended and demanding a corresponding response. "Let's show them", the upset fans recite.
Here are some comments to the article about banning Russian athletes from Rio on KP.ru:
Sergey: Would not it be more correct if all Russian Olympians show solidarity with the track and field athletes and refuse to participate in Olympics?
Tak: We should leave the organization that unfairly treats Russian sportsmen. And have our own games for athletes that were preparing for 4 years. It is a hard step but seems to be the only one possible to protect our sport.
Guest: In my humble opinion, Russia should refuse to participate in this Olympics. This is how the country will support its "clean" sportsmen, unfairly punished. It's not pretty: You are punished, we feel sorry for you, but will go without you because we want to get medals. There is something more important than medals. Moreover, Brazilians had big problems with financing the Olympics. It's not a fact that the Olympics will be a success.
So, will Russia announce boycott of 2016 Rio Olympic games? Let's see how things develop in the coming days.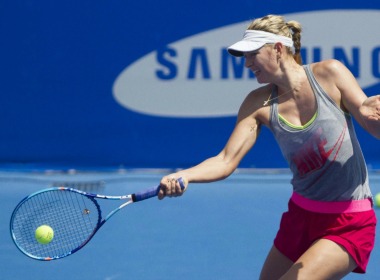 Read also:

Share this article