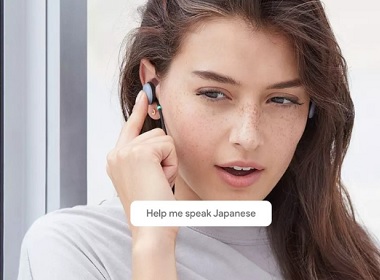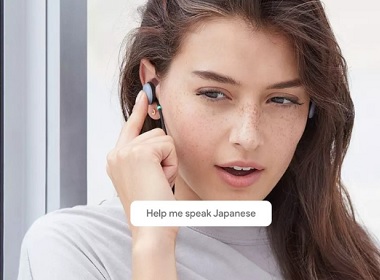 Need help understanding Russian? Google has the answer: New Pixel Buds headphones translate to 40 different languages in an instant.
If you remember Hitchhiker's Guide to Galaxy, the little yellow Babel Fish could make you understand any language. Well, it's not science fiction anymore. The ability to converse with people in your native tongue and understand what they say—no matter what language they speak—is already here.
No more translators
It was the trick of PPL agents—charges for translations. When a man was visiting Ukraine, the girl who was supposed to be his "bride" was assigned a translator—someone who was always accompanying her on dates. The explanation given was that the girl couldn't speak English, so she needed someone to translate for her.
In reality, the "interpreter" often was the person who was actually communicating with the man online previously (and being paid for that), while the "bride" had no idea about anything that supposedly happened during the many months of correspondence and chats.
Now, this pretense is no longer applicable.
Google has just unveiled a tool, which offers instant translations to 40 languages. Engadget.com stated, "Google's Pixel Buds translation will change the world". We agree!
"This technology could fundamentally change how we communicate across the global community," Andrew Tarantola wrote.
Now you can talk to anyone in one of 40 major languages, which Google already offers through their translation tool. And their translations are pretty good. You definitely can understand what the person is trying to tell you.
So, you no longer will feel out of place in any country. You will be able to understand the language. You can travel and date with ease.
This makes international dating so much more real and authentic. You can understand everything people around you say!
How Google's Pixel Buds work
Among many other great features, the latest offering from Google, unveiled in San Francisco last week, the translation tool included with its Pixel headphones attracted the most attention.
The translations happen literally in real time, with only a small delay, similar to synchronic commenting by a professional interpreter.
The wireless headphones respond to a command, "Help me speak [the language]." For instance, you can ask, "Help me speak Russian," and you will be getting an instant translation into your headphones of everything the person is saying. It's fast enough to converse as normal with someone who speaks a different language.
The gadget costs only US$159. The battery gives you 5 hours without charge. But surely, you can charge it anytime, just as you charge your phone.
Pixel Buds work together with Google's Pixel phone, which includes the language app.
So, say goodbye to language problems—and hello to unlimited possibilities of international dating!
What did I tell you last Friday?
Things may change very quickly… Take advantage of opportunities to meet amazing Russian and Ukrainian women now, before the competition becomes too stiff!
Featured image: Google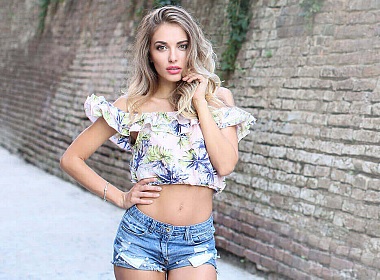 Read also: