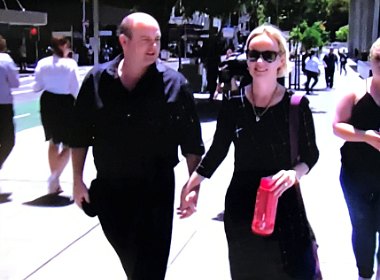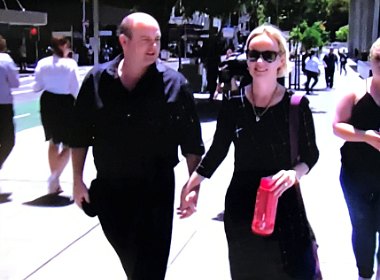 Victim of an online revenge Robyn Night (pictured) left Brisbane court on Friday, 3 February, with a smile. Walking hand-in-hand with her husband, she was happy to stop for photos and interviews to share her satisfaction with the court's decision. Her ex, 42-year-old Ryan Kotynski, was found guilty of several offences, including stalking and using another person's identification to commit a crime, and sentenced to 4.5 years behind bars. After living a nightmare for 4 years and waiting for 2 years for the case to be heard by the judge, the parents of one can now finally relax.
The revenge of the ex
From 2011 to 2015 the family of Nights was constantly disturbed by strangers showing up on their doorstep with hopes of getting close and personal with the woman from online ads that someone placed using Robyn's photos.
Over 50 people showed up during this time. The ads were placed on over 30 Internet websites for people seeking various unconventional activities of the intimate type. Some ads asked for a group, Brisbane Times reports.
For nearly 4 years Mrs. Night was living like a prisoner in her home, as she recalls. During this period she was pregnant with her daughter and then caring for her newborn.
The worst was the fact that she had no idea on which websites her profiles were advertised. She also didn't know who was behind the enduring campaign. The only thing she could figure out, it was someone who knew her. Because her surname and home address were changed when she got married and moved to a new place.
Basically anyone she knew could be the perpetrator.
Fake profiles
Ryan Kotynski used graphic editors to superimpose photos of his ex on top of nude pictures of other women. Then these pictures were uploaded to numerous websites as placed by someone seeking hard-core "punishment".
Some of these profiles are still active, although now it might be possible to achieve their deletion, after having the court verdict.
Kotynski refused to admit he was communicating from the identity of Night online, trying to attract potential visitors to her home. He stated that he supplied login and password details to some people he didn't know.
The ads were placed 4 years after the breakup. The pair were involved for 2 years, however, they stayed online friends on Facebook after that.
Robyn couldn't believe when she found out who the perpetrator was. She said she felt physically sick that a man who said he loved her could do something so vile.
She had changed her hair colour from dark to blonde and cut her hair, trying to look different than the online photos in fake profiles. But she was still constantly terrified of being recognized by someone who thought she might be the woman wanting to be gang raped. She lived in constant fear and was scared of every knock on the door of her home.
Police work: The good, the bad, and the ugly
For nearly 4 years Nights couldn't get police to investigate the matter. The reason, they were told, was that unless the strangers actually did something to Robyn, there was nothing police could do.
The spouses put security cameras, locked the gates, placed an ad warning not to knock on the door and explaining about the online scam, but people still kept coming and disturbing them.
In 2015, after yet another knock on the doors, Robyn's husband sent an email to the state's police commissioner. After that an investigation was launched. It took detectives only 2 weeks to find the perpetrator, News.com.au  reported in November 2015. The case was investigated by a different police station than the one Nights initially complained to.
Then they had to wait for over 2 years to get the case be heard by a judge.
The sentence
In her victim impact statement Robyn said she was living in constant fear for years. She confessed previously that she was even thinking of ending her life.
The lawyer for the accused stated that he was remorseful and took an early guilty plea, which assisted police. She asked for a 3.5 years term.
However, the judge decided to punish the stalker stricter; he got 4.5 years. However, he is eligible for parole in May 2018.
In the beginning of the story, Robyn Night was intending to ask for anonymity. But she decided to open her face and reveal her name in order to stand for the victims of cyber bullying known as "revenge porn". She believes that offenders should be automatically getting a minimum of 3-year jail term, reported ABC. She also believes there is an urgent need for an updated legislation.
Photo: TV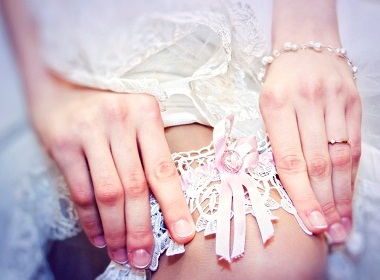 Read also: