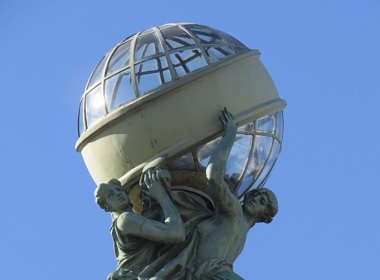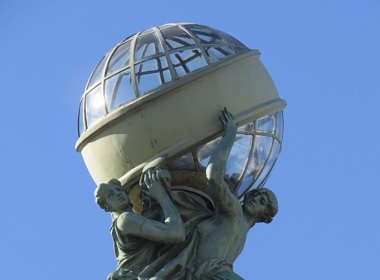 Over the years, we have published hundreds of online dating success stories that started on Elena's Models. Couples send us their wedding photos, tips, and even pictures of their kids born in relationships that started right here, on Elenasmodels.com.
Read the story of a member who joined some time ago, wasn't successful, and then came back and met the woman he always dreamed about.
There is no shortage of beautiful women or handsome men in the world, but few people with good hearts and intentions
By John, Elena's Models member
Elena,
Thank you for having a site like this that provides a way to bring souls together across vast distances where otherwise, they would never have a way to come across each other.
A little background; I was a member several years ago and when I did not find what I was looking for, I gave up for the while.
I came back to the site I think it was about a month and a half ago, figuring I was going to give it one more try and not be discouraged.
What prompted me to write you this evening, is as I was on my way home back to the island and waiting in the ferry line, I read your email blast with the links and some of the 'success stories' you published.
A little bit more about me so you have a construct of what makes me who I am, shaped by life experiences. Note: My family just celebrated with my parents, their 70th wedding anniversary. Not kidding. Dad is 95 and Mom is 90.
I was married for 20 years to a woman which at the time I married her, I thought it would be forever as many people do when they marry. I was not overtly young, on the contrary, I was 29 years old when I tied the knot. I always say, there is no shortage of beautiful women or handsome men in the world, however the shortage is that of people with a good heart and good intentions.
When I was young and my business was on its early success track, I thought the pathway had to also include marriage to the all American woman, drop dead beautiful, stylish, charming and all of that. She was a swimwear and lingerie model and was very nice during our courtship and the first few years of the marriage. Then something changed in her, or perhaps it was me that just became more cognizant of who she really was in her heart.
I am what you would think of as "the nice guy" and when I married her, I thought I had finished first instead of last because of her beauty and charm. Anyway, over the years, I learned a lot about myself and other people, as most typically do with life experience stacking up during a busy and interactive life. What became of the relation is that eventually, all the beauty in the world does not make up for being unhappy. So, I swore off serious relations with women for a few years and just focused on my work. Yes, dated for a while and then met another person whom I thought was "the one". She wasn't either.
So then I decided, hey! I have worked in Russia off and on for 8 years and there are some really nice people there. The women I encountered were of a value system toward decent men that was very refreshing.  And, by and large they don't give a damn if you drive a Ferrari even if you can afford one. What they want is exactly what you say in your blogs. A good man who will treat them like a woman they treasure and have a family that is stable and they are not going to have to bail you out of jail because you wrecked the family car due to being out drinking with your buddies on a Saturday night. In other words, be a responsible, loving, kind, affectionate, honest, chivalrous and decent guy and not a complete idiot.
I never really dated anyone seriously while I was there, but I did learn a little bit anyway, about the culture. As a serious lover of history, this is one thing that I loved the most about being there, is the rich history. As I returned to the USA and continued with my work, I decided to give the online dating thing a try and found your site. Created a profile and as I said earlier, never really connected with anyone (one thing I must say and I would caution any man to be careful and learn what the "pro dater" looks and sounds like. They are all alike and can spot them a hundred miles away in any culture but especially in the context you note in your blog).
So to present day, I thought I would give it one more try and signed up again with a gold account. The usual looking and sending out EOI notes to members and then one day, I came across Alona's profile.
Her description was brief and she had been divorced as well, so I thought she must have a bit of life experience and a better understanding of what is truly important in life and what in the scheme of things really doesn't matter at all because it could all go away in an instant then all you have is each other.
What really caused me to stop and look even more deeply was her second photo on the profile. One that was not professionally photographed and was just a normal day with normal attire.
It was her eyes. In my business and my life, I have learned the eyes do not lie. They cannot. They are the windows to what is inside someone's soul. Some may cleverly try to mask it, but if you look deep enough, you can see right straight through to their heart and mind as clear as looking through a window.
I saw a woman there that had experienced pain in her personal life. I saw a deep kindness, intelligence and even just a little bit of a humorous nature. Although that day, she must have had a lot on her mind because the kindness and intelligence shown through like a diamond, but I could see the pain was there too.
I wrote to her and sent an EOI as well. I really wanted to talk to her so I dispensed with voluminous messages back and forth and straight away, gave her my email and phone and Skype.
The next day, I received a message from her saying she had emailed me. And this is how we come to the incredible love story unfolding every day.
We exchanged the usual pleasantries and told each other a bit about ourselves. (You do this enough times and it starts to seem like a job interview… Lol)
By the second email, she was opening up to me and telling me things about herself that started to bring a lot of feelings and emotion to the surface for me.
She has amazingly beautiful yes, but there is so much more depth to her heart that you cannot imagine.
Anyway, we have been talking as often as we can on the phone and we email each other every day.
It is like little threads of an unbreakable fabric, every day another thread or two bonds to my heart. I believe it is the same for her too given what she tells me and how she says it. I have A LOT of years of reading people from every aspect personal and business and there are little signs when even THE most clever among us slip up ever so slightly and you immediately know they are not being truthful or genuine. I do not get nor have I ever read or heard one single word or anything that tells me that she Is anything that she is not.  On the contrary, every word spoken or written is straight from the heart in total naked honesty and that is the most critical thing about any relation that has a hope to last.
Elena, I have looked the world over, literally, for this woman.
My job has taken me to 43 countries and counting, so I have met a bunch of different cultures and people.
This woman on your site in matters of the heart and beliefs and values is exactly like me. A mirror image of my heart.
I find that I am feeling very deeply for her and more each day. I am excited to see her and from everything she writes and says, she is excited to see me too.
After reading one of your success stories where the couple had only known each other a short time before marrying, I can see how that could happen.
With Alona, I can tell you right now that if this woman is what I see in her and see more of every day, I will be proposing to her as I want to marry her and spend the rest of my days with her.
From what I have felt, read, seen, heard of her, she is the other half of my soul that I thought I could never find after 50 years on this earth. She is magnificent to me in every single way. I have no children as I didn't want them before with the woman I had married early on in life nor any of the women I have dated long term since or even before my first marriage.
This woman Alona, I want a family with her as I think she would be THE most extraordinary mother to our children and the most loving and kind hearted life partner and wife I could ever imagine.
So I want to tell you thank you Elena for bringing us together. She is really special to me and I have never in my life been so moved by a woman's heart that I write to the owner of a dating site to tell you thank you. And… No, I am not crazy and my mother didn't drop me on my head too many times when I was a baby. :))
I am just a man who is falling in love with the most rare and precious woman in the world and I am very happy to tell you about it.
By the way, a little advice for your female members if they want to get the attention of a man with enough life experience to really understand what he wants and be clear about his intentions:
Post pictures that are the REAL you in your profiles, photos that are every day. Not professionally staged. In other words, what do you look like today, not five years ago in a studio and where you can see close enough of them to see their eyes. Also, what you look like when you are not dressed to the nines. I cannot believe that I am the only man out there who looks at that.
Perhaps for younger guys who have not been through a 10 or 20 year marriage that ended, they might not get it, but men who have a lot of life experience especially these days. There are two sentences that will get an immediate DELETE or move on to the next and adios button.
I love to be spoiled.
I love to go shopping.
These phrases are literally the kiss of death for a woman who wants to be taken seriously. Reason: Yes, shopping and going to the spa are nice but they absolutely should not define you. The same could be said I am sure for men. Who gives a damn if you have a Bentley or Aston Martin, it shouldn't define you even if you can afford it.
All and I do mean all of that can go away in an instant in today's world. If all that is gone, you darn well better have a strong enough relationship built on the foundations of what IS important or you will NEVER make it when the going gets tough. Additionally, you can go on to literally dozens of other dating sites and have your fill of narcissistic, self absorbed princess syndrome types and you don't need a passport to go see them. You can go to Starbucks and meet 20 of them every morning.
Further, in America, the biggest reason western men who are decent are essentially going on strike is because of this idea of über entitlement attitude among American and other western women. There are books being written and hitting the best seller list day after day, "Where have all the good men gone", or "men on strike" and stories in all western countries of women who are now alone and childless in their 30's, 40's and 50's who want a man but the majority of good available men have simply had it with feminism in their faces every day and the gigantic attitude that goes with it… And it matters not one whit HOW beautiful you are. I can get that type anywhere and that isn't a woman you will be happy with over time. Fact.
Be yourself. Be genuine and truthful about what is in your heart. Don't have to write a novel in your profile page, but be honest. It works every time and a man with the RIGHT intentions and the ability to follow through with them will take notice and he will send you a message and introduce himself.
Thank you for taking a moment out of your very busy day to read my note. What you do for good men is immeasurable and given who I am falling in love with more every breath I take, you do the same for good women in Eastern Europe.
We will let you know when we have set a wedding date. ;))
Best regards,
John
More dating success stories and tips: