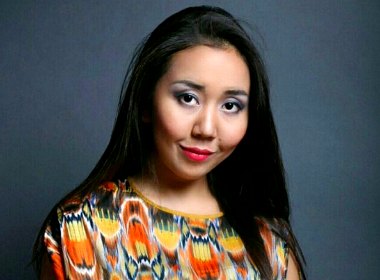 Guest author: Inkar Omarbekova (Kazakhstan)
Girls from Kazakhstan differ from other women living in post-Soviet countries. What modern Kazakh girls are like?
A Modern Girl from Kazakhstan
Most Kazakh girls speak Russian if the interlocutor does not know Kazakh. The majority of girls have a good command of English, as well as Chinese, German and French.
Ladies from Kazakhstan, especially residents of Almaty (the former capital of Kazakhstan) take care of themselves, visit beauty salons regularly, and like to dress beautifully and stylishly.
Kazakh girls are rather reserved and do now show their emotions. They are patient with other people. When meeting a stranger for the first time, a Kazakh girl keeps her distance and communicates in a formal manner. Of course, many women have a fine sense of humour and if the lady trusts you, she becomes more open.
You can hardly meet a local girl who does not like beshbarmak (or Beşbarmaq — a national Kazakh dish). Girls like meat dishes. Their most favourite hot drink is a thick tea with milk.
Physical exercise and fitness became popular in today's Kazakhstan. For example, some girls enjoy running in the morning, go to gym. Dance classes and yoga are also in demand. Women go hiking and biking in the spring and summer. In winter almost everybody goes ice skating or skiing.
Kazakh girls love to travel 1-2 times a year, depending on their financial situation. They respect native Kazakh traditions and take interest in the culture of other nations. They often visit their relatives and have pleasure in taking part in family events. They enjoy socializing with friends in cafés a couple of times a week. Young women often go to movies on weekends or after work during the week.
Females from Kazakhstan are educated and usually at least have a bachelor's or master's degree. Some even have several degrees from local or foreign universities. Parents in Kazakhstan consider themselves obligated to provide for the future of their children.
What is More Important: Career or Family?
All the Kazakh girls hear from the early childhood that the most important thing for a woman is to create a family and become a mother. Therefore, they are taught to cook well and take care of kids.
Many girls get married after graduating from the university or even during their studies. However, there are some girls that want to find a job and gain some work experience before they get married.
Kazakh national traditions dictate that a woman should be a mother in the first place: her main purpose is to give birth to children and to raise them. Besides, she ought to support her husband and to keep peace in the family.
And what can be more important than a family? The Kazakh society believes that family is the most valuable thing. It is a kind of a microcosm that guarantees a person's well-being and stability.
Respect for parents and older people is a distinctive feature of Kazakh beauties. Unmarried girls always have people that support her: her father or brothers, other male relatives.
According to the rules, a husband is responsible for his wife. A Kazakh girl believes that a man is the head of the family.
Many a Kazakh girl is open about the nationality of their her future spouse. What is important is that she must feel that she can rely on him. This is the thing that really matters.
Kazakh women instinctively seek to create a strong marriage. They prefer responsible and strong men, who are able to provide for their families.
But Kazakh girls are not weaker than men. They are hardworking and responsible, decent and smart, and, of course, they easily attract attention by their beauty and charm, by their deep inner world.
Photos: Inkar Omarbekova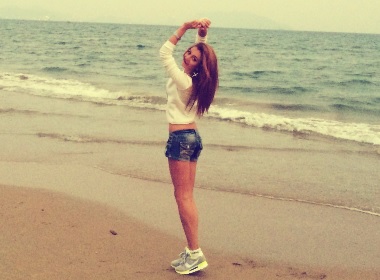 Read also: