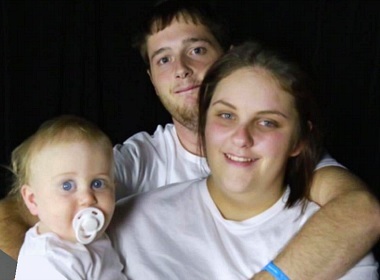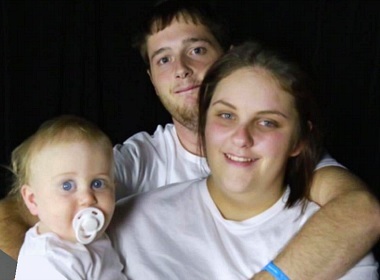 22-year-old Jake Simpson from Australia found out his first round of cancer treatment didn't work and the decease spread all over his body just before Valentine's Day. He was offered a treatment, which could possibly extend his life beyond 6 months given by doctors, but chose to spend the remaining time with his 23-year-old girlfriend Carly Mulheran and their 14-month-old son Noah James. The pair planned to marry in September this year but the shocking news made them realize they didn't have that much time.
"Jake has just been told he has 6 months to live at best, he has been told his cancer is definitely stage 4 and went from 3 tumours in his right lung to 8 tumours, one very big, and went from two in his left lung to 6 in 3 weeks", Carly wrote on 13 February.
Hundreds of strangers donate thousands for the wedding of Carly and Jake
Carly's friend Lauren simply asked her to leave it up to her and sent a message requesting help via Facebook. Immediately she started to get offers from strangers who were keen to support the young couple with everything that a great weeding needs, from cakes and flowers to honeymoon trips, and of course the wedding venue to allow the pair to tie the knot in style.
People who don't even know the couple offered their help. Thousands of dollars worth donations from hundreds of strangers kept pouring, Courier Mail reported.
The young parents of one just had picked their wedding rings. Jewellery giants Emma & Roe and Michael Hill offered the couple to simply choose what they wanted. "I could never have dreamt of this," the bride-to-be confessed.
The couple hopes that their struggle will raise cancer awareness. Jake Simpson's rare type of cancer (squamous cell carcinoma) that attacks head and neck is less known to general public. Jake said "that would be the best gift" if his story could help to spread the word.
The young pair chose to get married at the headquarters of Dogs Queensland. Lots of volunteers offered their services as the wedding stuff to do photos, serve tables and pour drinks.
The groom and the bride are amazed by the support they got from the public and said they would definitely invite everyone who assisted to their wedding.
Фото: Facebook Carly Mulheran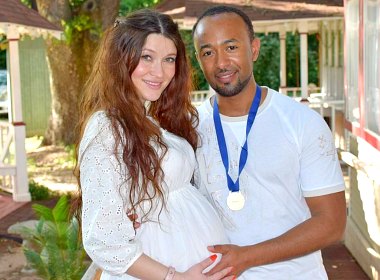 Read also:

Share this article