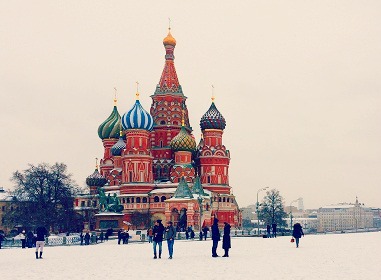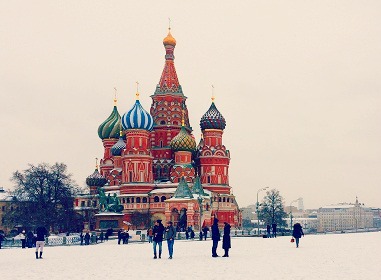 A research conducted by VCIOM shows that poverty means for Russians a monthly income under 15,506 ruble (USD $274) per family member. In 2015 locals said that an income of 11,173 ruble ($197) per person would put the family into the category of poor.
What poverty means for Russians
Government public opinion research centre presented results of a survey how poverty is perceived in Russia on WCIOM.ru website.
While 2 years ago the perceived line of poverty reached the mark of 11,173 rubles ($197), today it stands at 15,506 rubles ($274). This is the monthly income per person that Russians consider too low to cover everyday needs.
The situation is different for residents of Moscow. They believe a minimum personal income of 21,681 ₽ ($383) is needed for the family not to be poor.
Russia's small town dwellers require only 12,478 ₽ ($220).
Residents of cities with 1 million+ population need at least 15,665 ₽ ($280).
For the record, the sustenance level in the 4th quarter of 2016 was 9,691 ₽ ($171), as defined by the government.
Whom Russians consider poor
People who cannot afford food and basic clothing are considered poor by 80% of Russians.
In March 2017 the share of people who belonged to this group reached 35%.
6% of respondents mentioned that buying food was difficult for them.
29% stated that they struggled to buy clothes.
During the last 5 years, the share of people who disclosed their inability to satisfy basic needs varied.
The lowest number was registered in March 2014 (20%).
The highest percentage recorded in March 2016 (42%).
Only 30% of 2017 survey participants said their monthly income per family member was over 15,000 rubles ($268).
In other words, 70% of the people, who were selected for the survey to be representative of the total Russia's population, would fall below the perceived poverty line. (Bear in mind that locals often accuse state statistics bodies in enhancing the stats to look more positive.)
At the same time, the share of respondents citing family revenue of over 15,000 ₽ per person increased by 7% in 2017, which was quite a sharp jump as compared to previous years.
Percentage of people with monthly income of 15,000₽ per family member:
2017: 30%
2016: 23%
2015: 24%
2014: 23%
However, the galloping inflation in the country made these earnings negligible. During the last 3 years (2014-2017) the price of groceries and goods, and thus the cost of living, basically doubled, locals reckon.
In 2014 the amount of 15,000 ruble was equal to USD $420.
In 2017 it is only $268.
Commentary by experts
"During the economic crisis life became much more expensive, and Russians feel it. For many [of them] "before the crisis" income doesn't provide the same level of life. The basket of products and non-edible goods, which seem necessary, is too costly even in the countryside. However, the social tension is slightly relieved by the actual low level of needs of Russians and their willingness to withstand temporarily inconveniences and difficulties. Thus, respondents consider genuinely poor only the ones who barely have money for food and clothing, and consumption above this level could be achieved on an income below 15,506 rubles" ($274), Ivan Lekoncev, an analyst of VCIOM, explained.
Cost of accommodation
Most Russians own their homes (usually flats), which allows them to survive on modest earnings. This is why the cost of rent or mortgage isn't a regular point in "poverty  surveys" by VCIOM, but only expenses for such necessities as clothing and food.
In the USA, if you are poor, this means you have no money to pay rent.
In Russia, if you are poor, you own your home but have no money to buy food.
It is assumed that poor people live in an apartment they own or share with relatives, as they would not be able to afford renting. For example, many young couples live with their parents for years until they can afford to buy an apartment on their own. The pair may even have 1-2 kids by then.
Payment for utilities, which increases every year, is still quite insignificant as compared to costs of food, clothing, and larger items.
On average, a family spends about 5,000 ruble ($87) monthly on "communal payments", which include power, gas, water, sewerage, and repairs, Credits.ru reported.
Water: 700 ₽ ($12)
Gas and central heating: 2300 ₽ ($40)
Electricity: 1060 ₽ ($19)
Sewerage and repairs: 1010 ₽ ($18)
See how Russians live: Units in a new development near Moscow
The basic type of home in Russia is 1-room apartment. It includes a living area that turns into a bedroom at night, a separate kitchen with a small dining area, and a bathroom.
Families usually own 2-3 room apartments.
Apartments featuring 4 or more rooms (one of them used as a living area) are rare.
Siblings of the same gender usually share a room. However, Russians rarely have more than 1-2 kids in a family; the cost of bringing them up is prohibitive.
Survey method
The research was conducted on 22-23 March 2017 among Russian residents aged 18 and over. The respondents were surveyed via a telephone interview with stratified double-base random selection of landline and mobile phone numbers of 1200 people, made from the complete database of Russian Federation. The data was weighted for demographic and social parameters.
The comparison data comes from 2012-2016 surveys where respondents answered questions during home visits by researchers.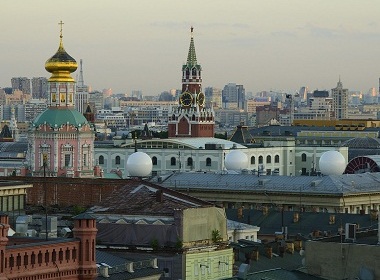 Read also: