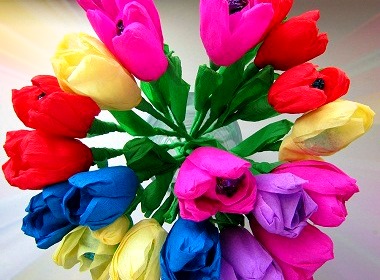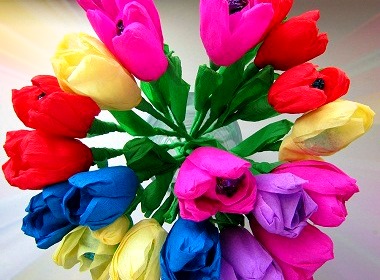 Despite the crisis and economic turmoil, Russians consider themselves happy. Happiness index in the country has never been so high as during the last 2 years. But what makes Russians so happy?
The Happiness Index
According to the report by Russian public opinion research center (WCIOM), 81% of people in Russia are happy. And it's been almost at the same level for the last 2 years, Wciom.ru reports.
As seen from the diagram, the level of happiness has been growing steadily since the 1990s when it was a its bottom. The index of happiness dropped down to 6 in 1992, and at the end of 2016 it was at 66.
The index reached 70 in 2015, before that it dropped slightly to 59 after getting to 69 in 2012.
But at the moment, the index is at the slight decline after its 2015 pinnacle.
Thus, it's not known whether the happiness level will be going down further during the next years or stabilize.
The researchers point out that the number of people satisfied with their lives is the highest among:
Youngsters aged 18-24 (88%)
Citizens with high level of income (95%)
And vice versa, older people (60+) appear to be less pleased with their lives (76%) as well as Russians who have financial issues (55%).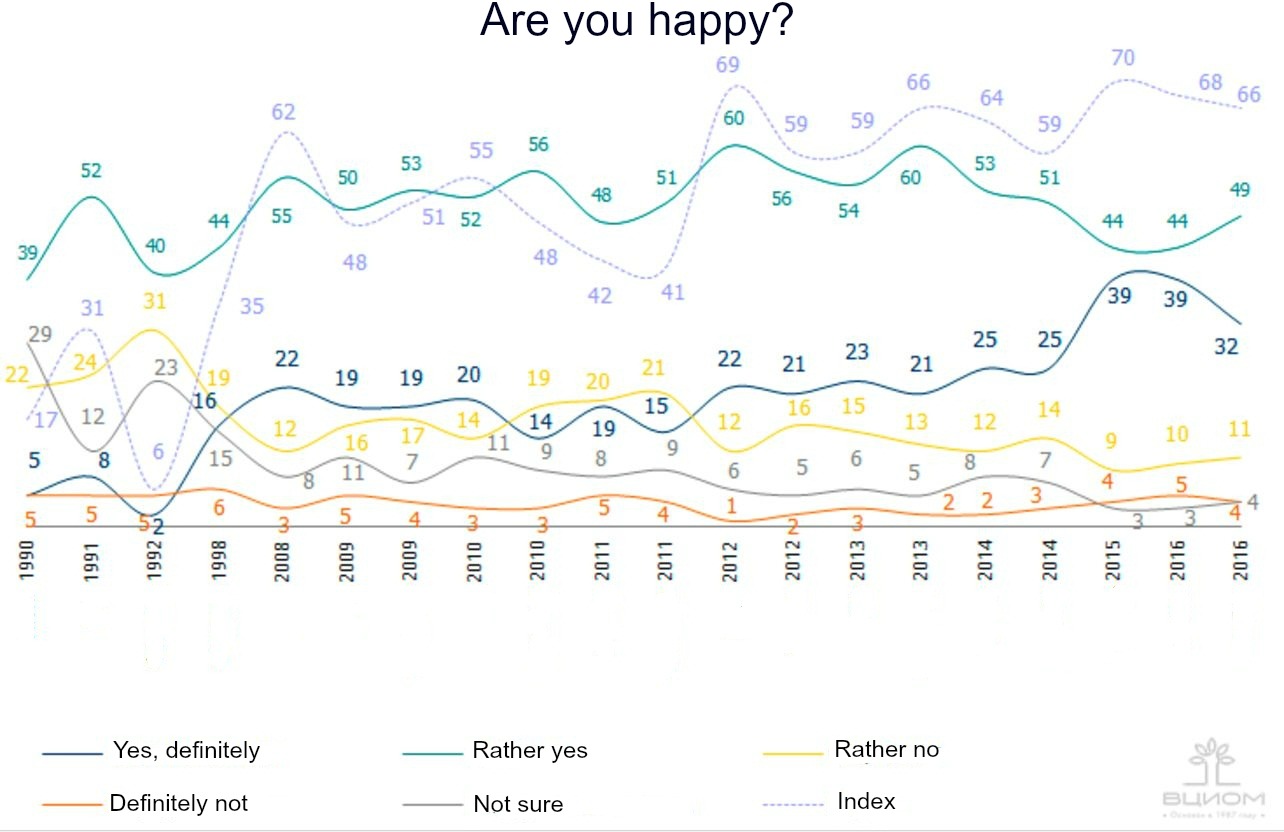 What makes Russians happy
Let's have a look at what makes Russia's citizens excited about their lives:
Family (20%)
Kids (20%)
Good job (14%)
Health of the family (13%)
General well-being (13%)
Having a home, apartment (6%)
Stability and peace (6%)
Good financial situation (5%)
It's curious that good financial situation (5%), self-realization (3%), and success in life (1%) occupied the lowest positions in the list of things that make people in Russia happy.
Locals are more likely to mention traditional values as things that bring them joy.
One of the readers of the last year's report (having almost the same results) expressed his astonishment about its findings. He couldn't understand why Russians didn't value financial assets, prosperity, and lots of money. In the end, he concluded that "something must be seriously, awfully wrong about those Russians."
Oleg Chernozub, the expert from VCIOM explains to Tass.ru that locals feel content with their lives but only from the subjective point of view. A limited source of happiness (family and kids) shows that Russians use compensatory mechanisms to distract their attention from problems associated with the economic crisis.
The diagram reveals that these reserves are still enough compared to the period of 1990s when nothing could make people happy.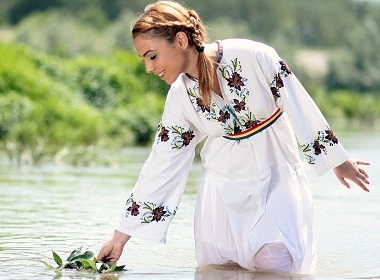 Read also:

Share this article