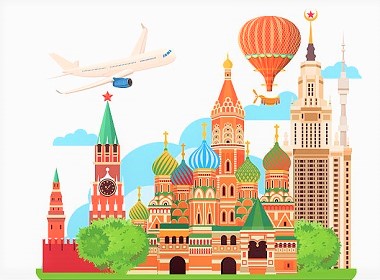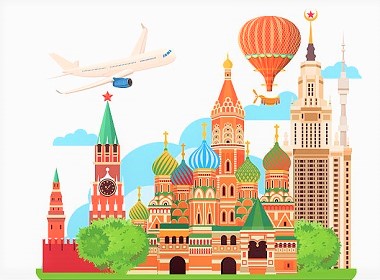 If you are visiting Russia (for example, to meet your online girlfriend), you will need to get a Russian visa.
Recently the USA and Russian Federation signed an agreement to simplify the process, so it's easier now to get the travel permit than before. Now you can apply for a multiple-entry permit that is valid for 3 years for the purposes of touring Russia, doing business, visiting friends or family, as well as arriving with humanitarian purposes.
The Russian Embassy in the USA advises all Americans to apply for a 3-year multi-entry visa, rather than a single-entry allowance.
Invitation for a Russian visa
If you book a hotel, they will issue you an invitation.
A private invitation can be also issued on application of your friend or girlfriend. She can find out details of how it's done through OVIR ("ОВИР" in Russian).
The simplest way of getting the invitation is to book a hotel, which deals with foreign travelers regularly and will be able to provide all required documentation.
Staying in a hotel also adds the convenience of simple residency registration (foreigners are still required to register their temporary residential address in Russia). If you are staying in a hotel, the administration will do it for you. If you are staying somewhere privately, you will have to do it though OVIR yourself. It may not be worth the hassle.
3-year multiple entry permit
Regardless of the period of visiting stated in your invitation, you are recommended to apply for a multiple entry allowance for 3 years.
You need at least 8 days to apply for a visa to enter Russia.
Your passport must be valid for at least 6 months from the date of entry.
Apply via the electronic application form at: http://visa.kdmid.ru
Choose "multiple" from the drop-down menu and indicate a 3-year period of stay starting from the date of entry, as in your supporting documents (invitation).
You will need to submit the invitation, issued by the organization (the hotel where you plan to stay, or the private citizen you are visiting).
A multiple-entry visa allows subsequent trips with a different purpose than what was initially indicated.
The new purpose of each trip and information on the new hosting organization must be stipulated in the Migration Card form as you clear Russian customs and border control.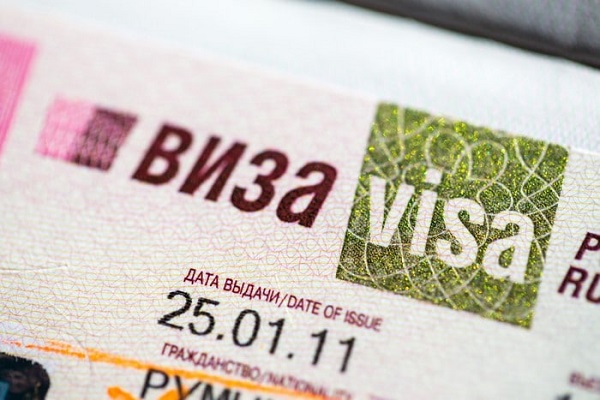 Cost of the Russian visa
Multiple-Entry:
4-20 days processing: USD $270
3 days: $540
Tourist visa
To apply for a single, double or multiple 3-year tourist visa, an applicant should submit:
Completed application form
USA passport (must be valid for 6 months from the planned date of entry to the Russian Federation)
1 standard photo
Confirmation of the hotel reservation, confirmation of reception of the tourist, and register number from the Uniform Federal Register of the Tour Operators of the Federal Tourism Agency (aka supporting documents or invitation).
Payment as stipulated.
Private visa
When applying for a multiple-entry 3-year Private Visa, in addition to the documents above, an applicant must include:
Notarized written statement from the hosting individual, including the person's full name, date of birth, citizenship, gender, local passport number, registered address, and the address where the person actually lives (if different).
The same information should be included about the guest.
Particulars: Purpose of travel, requested period of entry, cities to be visited, addresses where the visitor intends to stay, as well as how many entries are required (Russian consulate recommends to apply for a 3-year multiple entry permit).
Additional requirements
The Russian Consulate may call applicants for an interview and request, if deemed necessary:
Bank statements.
Letter from the employer, including wages of the applicant for the last year.
Medical insurance.
Documents confirming ties to the home country (property or business ownership, etc.)
Details on the applicant's family (how many dependents, ages, etc.)
Normally you will not be asked to arrive for an interview or to provide any extra supporting documentation but simply issued a visa.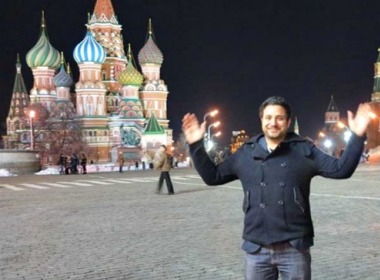 Read also: