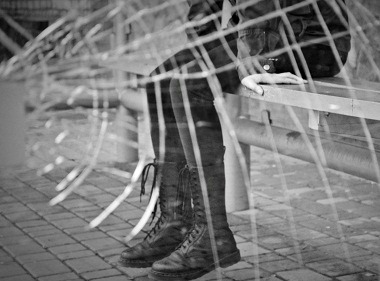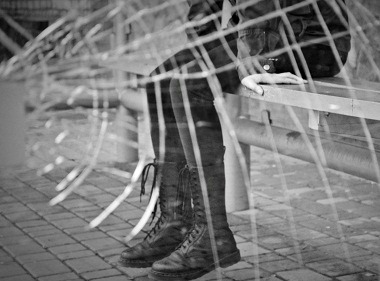 The State Duma voted for the first edition of the bill on decriminalization of domestic violence in Russia. 368 deputies voted in favor of the act and only 1 voted against it (1 abstained) on 11 January 2017. Opponents of the bill warn lawmakers its acceptance may lead to an upsurge in abuse cases.
There is no special law about domestic violence in Russia. Thus, conflicts in families that go beyond simple arguments fall under jurisdiction of criminal and administrative codes. Besides, verbal abuse, financial or emotional pressure are not viewed by law as something problematic at all.
The second edition of the bill is scheduled to be heard on 20 January, and the law is likely to be voted in by the end of the month, BBC Russia reports.
Decriminalization of domestic violence in Russia
The current law stipulates that a person who assaulted his close family members (wife, children, parents, etc.) can be imprisoned for up to 2 years.
Article 116 of the Criminal Code of Russia that deals with battery had been modified in June 2016 to decriminalize assault against non-related individuals. However, assault against family members remained a criminal matter.
This caused a great uproar: Giving a smack to a child could get a parent arrested but beating up a passer-by wouldn't become a matter for criminal courts. The new amendments are supposed to restore the balance.
If the new bill is adopted, the first assault of family members would not be considered criminal. The punishment will be limited to a fine (30,000 rubles, which is around USD $504) or community service (10-15 days).
The lawmakers emphasize that only the first episode of beating, which did not cause serious injuries and required no medical help, becomes an administrative matter. Subsequent incidents will be defined as criminal and carry potential jail terms.
However, to be defined as "subsequent", there has to be first an administrative conviction for battery. Being an administrative issue and in the absence of family violence laws or support structures for victims, the burden of collecting the evidence (medical examinations of bruises, scratches, etc.) is put on the aggrieved. If there is no evidence of physical damages, no need to bother applying to the administrative department about your problems. Besides, even if there were several cases of assault before, the administrative bodies see it as "the first offence", if the victim didn't apply previously.
What do Russians say about decriminalizing family assaults?
As Polit.ru reports, Duma's decision to soften the law caused anxiety among many Russians. It is widely discussed in social networks.
Most people agree that the adoption of the law may trigger domestic violence and abuse because offenders feel impunity. It is as if violence becomes permissible in small doses: They almost "allow" doing it once, Cosmo.ru notes.
Politician Elena Mizulina, one of the authors of the bill, stated that decriminalization of battery "will help to protect family against baseless intervention in its affairs" and to "protect traditional family." This was the statement that caused the greatest number of complaints. Russian citizens point out that domestic violence and family traditions are not linked.
Some people underlined that abuse can be hidden under the cover of a private family life, Olga Zaitseva writes for Polit.ru.
Marina Polunina says that an administrative punishment is ridiculous. She notes that "in fact, the whole family will be fined including the perpetrator's wife and kid." 30 thousand rubles is a large sum for a regular Russian family.
Elena Mayer adds: "To protect a "traditional family"? Ok, I got it, "if he beats you, it means he loves you."
Some users are petitioning for the bill to be rejected. Thus, Alena Popova urges everyone to sign appeals to Duma against the law. She launched a petition on Change.org demanding Duma to pass a completely different law, which has more than 187,000 supporters. The petition requires to collect 200 thousand signatures to be forwarded to the government for action. Judging by the speed of acceptance of laws in Russia, the activists may run out of time.
In fact, calls for a specific domestic violence law have been heard for years. But so far nothing happened.
Russian church about domestic abuse
Father Dionysius, a priest of the Russian Orthodox Diocese of Orel, stated that "slapping has nothing in common with a traditional family. Physical abuse in a family is an indicator of psychological, social, interpersonal, mental or other problems and deviations. But it is not the norm. It's not a tradition. Do not call it a tradition. Do not call it Christianity. Because it is a lie and discrediting [of the issue]."
The church's attitude is important. In recent years, Russian Christian Church became the major ideologist for locals, just like the Communist party used to be before 1990.
Overseas reaction
Council of Europe Secretary General Thorbjørn Jagland sent official letters calling for Russian lawmakers to reconsider proposed measures to lighten punishments for domestic offenders. In his words, while other countries strive to eradicate family abuse, the decision to change the status of domestic violence from a criminal to administrative matter would signify regress for Russia.
"I call upon you to do anything within your powers to strengthen the right of Russian families to live free from violence and intimidation," Jagland wrote. Secretary General expressed his concerns on January 16, 2017.
Russia is one of 47 members of the Council of Europe. However, until now the country hasn't signed or ratified the "Convention on preventing and combatting violence against women and domestic violence", one of only 4 states that failed to do it out.
Supporters of decriminalization
Some Russians are convinced that the new law would not affect the level of violence in families. They point out that it doesn't make battery legal. It's just an adjustment of the current punishment.
Igor Zaitsev from Moscow writes that "most likely the level of domestic violence will not change. Those who want to offend will continue doing it. They do not care about the Criminal Code."
Denis Davydov notes that "no one knows how many people have been imprisoned under the current law. On a national scale, there is almost no one."
He is right, actually. According to data by Inosmi.ru, only about 3% of perpetrators are prosecuted for domestic violence from all the cases that occur.
Some users believe that the media hype around the document may be harmful. They say that no one reads the law, people simply believe the media reports.
Timur Knyazev, a lawyer from Moscow, complains that he has heard how "a radio host said that now you will have to pay only a fine for breaking someone's nose or arm."
Mikhail Pozharsky, a journalist, says "the amendments apply only to a single act of battery which caused no harm to a person's health. Yes, such offense is a part of domestic violence, but the very concept of "domestic violence" is much broader. In most cases, it implies seriality and regularity which is treated as "Torture" (in criminal code) and no one thinks to decriminalize this Article (yet, almost no one puts it into practice, but that's a different issue)."
Russia's statistics on domestic violence
According to the data by the Russia's Ministry of Internal affairs, 600,000 women become victims of family violence every year.
40% of all violent crimes and murders are committed by family members.
Currently Russia is #3 in the world by the number of murders relative to the size of population, after Mexico and Brazil. 14.5 thousand people were murdered in the country in 2015, Interfax.ru reported. If 40% of these murders are caused by domestic violence, it calls for special efforts to reduce such deaths. Over 30,000 cases of grievous bodily harm are recorded per year by the Russian police, GKS.ru reported.
In February 2014, the Agency for Cultural and Social Research (AKCIO) interviewed 43,687 people from all regions of Russia about their attitude towards spanking children, Cosmo.ru reports.
51% of respondents considered such behavior a norm
only 2% of people called it a crime
Thus, more than half of Russians believe that this kind of violence against kids is acceptable.
But on the whole, is it right to soften domestic violence laws when so many women are assaulted every year?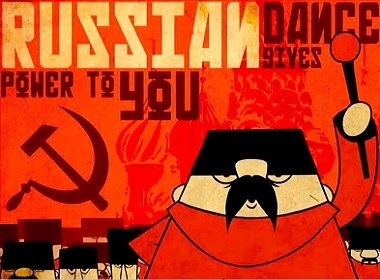 Read also: